This is Chloe
I've mentioned her before in previous posts, but she is about 11-12 weeks old and was found in a rain storm with her sister but no mom. She's been taken care of by a foster mom (part of a rescue group) and the foster mom's cat. They live about 2 hours from me so we met half way and I brought her home today!
She's so fluffy!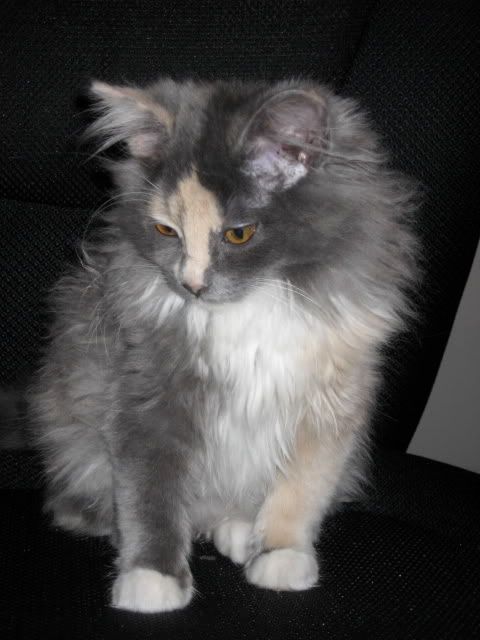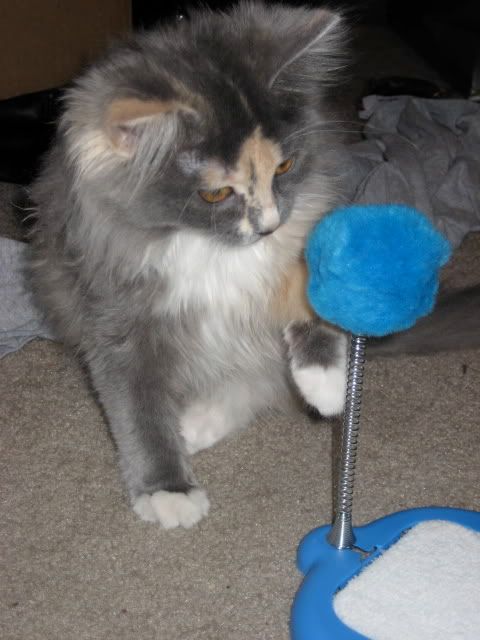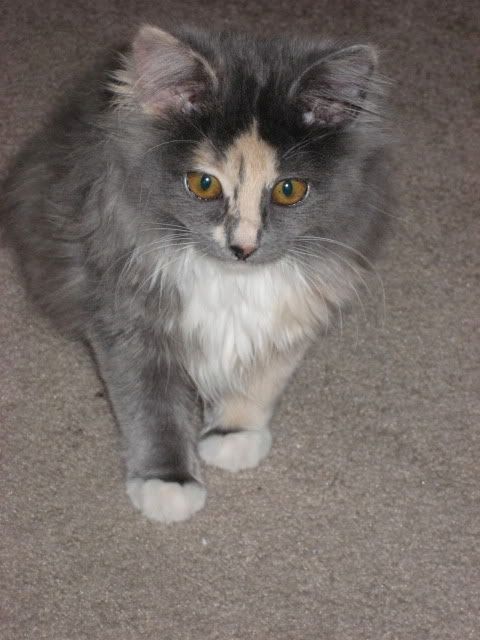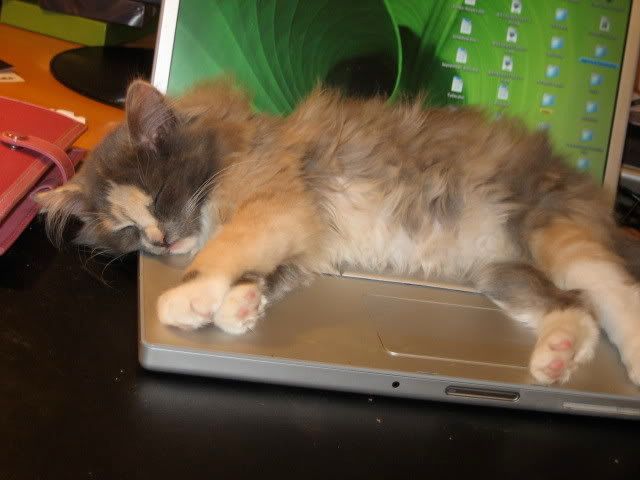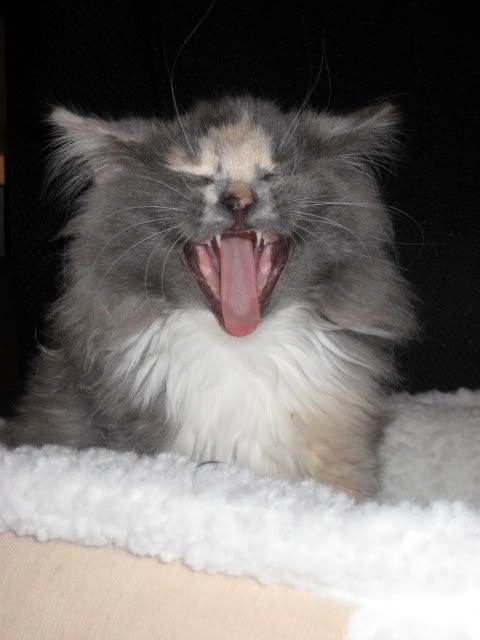 These are the pictures that her foster mom had of her (and her biological sister) up on petfinder.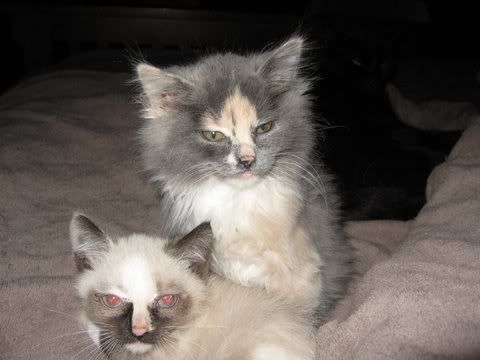 I know that technically she's a domestic long hair, but do you think she looks a little like an oriental long hair or a norwegian forest cat? I don't know much about breeds, only that she's obviously not a purebread and is therefore a DLH. She was listed as a persian/DLH and her sister looks like a siamese/DSH. I don't know 100% that they are from the same litter but they were found together so that would make sense. They don't have to have the same dad though, even if they were from the same litter. Any thoughts on her makeup? I know it's silly but I'm just curious.
Chloe is doing really well so far, her and Mattie won't meet until Wednesday but they definitely know that they are not the only cat here.