Bailey patiently waits for the call from Dr. Thompson, to see if they still have to come in for thier check ups today......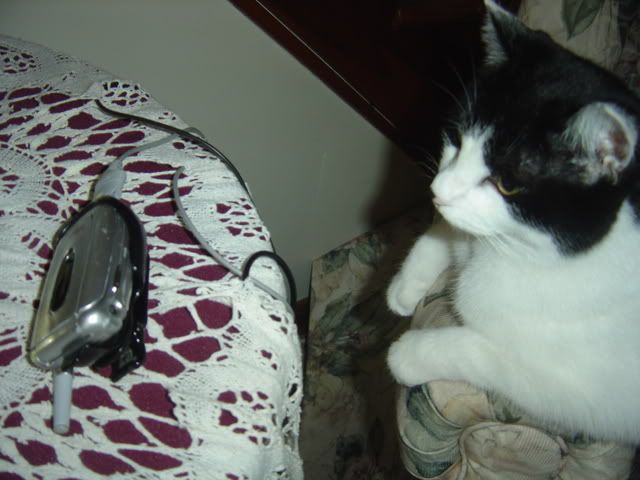 After confirmation, we get the three carriers out for Petals, Trixie and Bailey.
Which one for me Mom? Can I have the big one?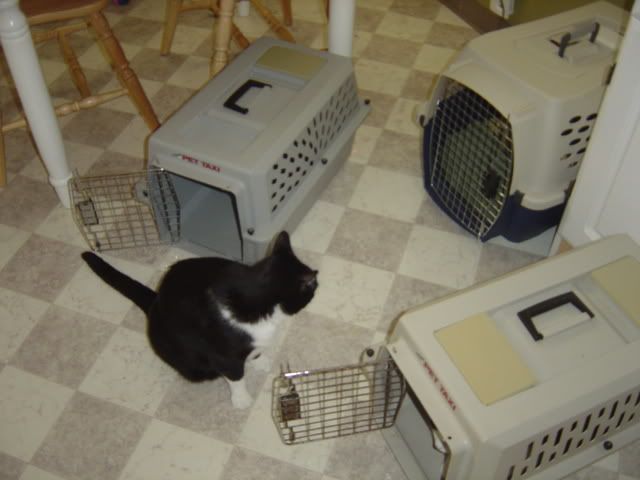 I get this one Bailey says!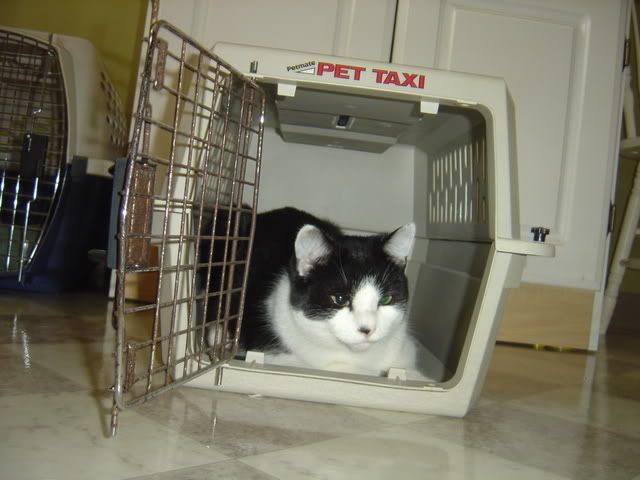 Petals says, this one smells ok, although it does kind of smell like dirty socks. Tiggy must have been in here!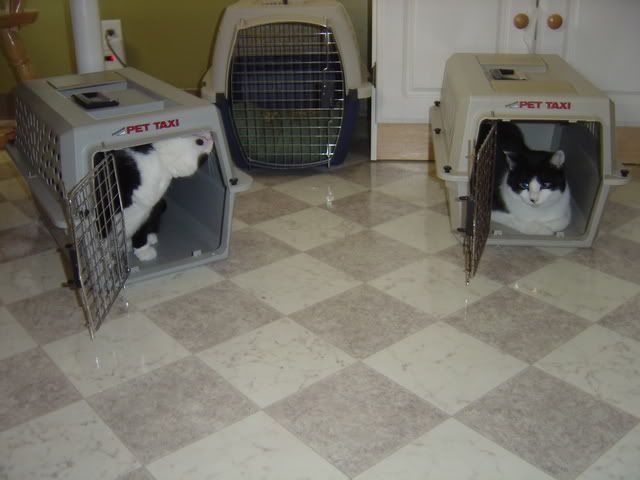 Trixie sits up on her perch, refusing to go......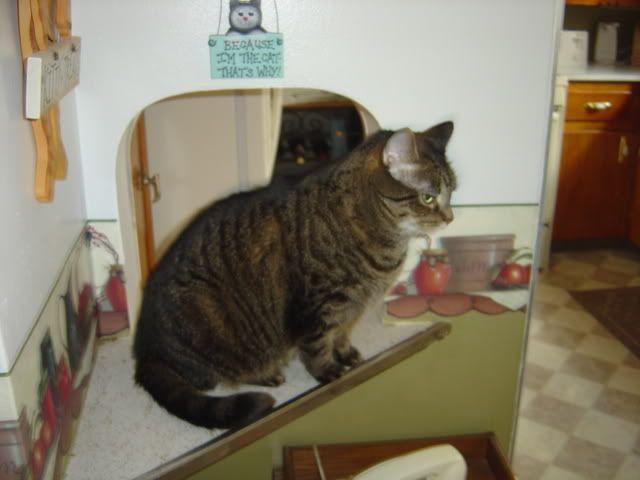 Ok, I'll sit here by the water dish she says, but that's as close as I'm going to get to those carriers!
Tiggy talks to the vet and says, "Hey Dr. T, since I had my check up in September, I'll stay home today. Make sure you use that cold stethescope on all of them like you did me!"