Here she is this morning, I couldn't get any pictures of her last night. These have been taken on my phone so the quality isn't great and neither is the colour.
This one probably has the best colour.
Her big round face looking up at me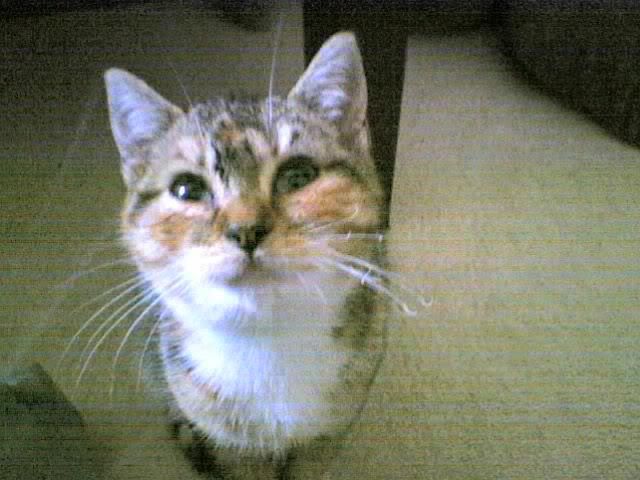 Close up of her little brown nose and face markings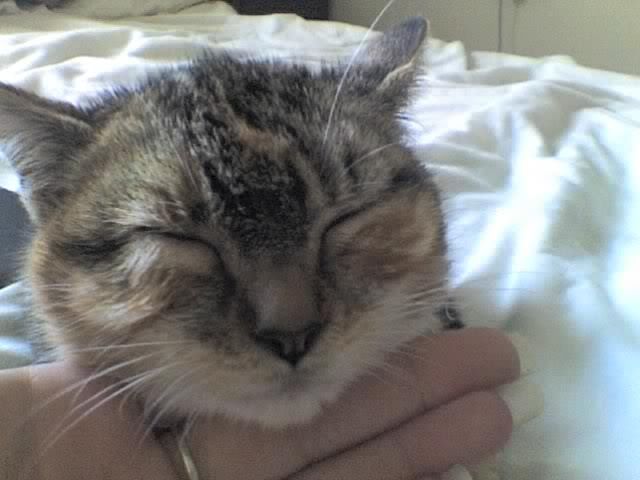 Snuggled up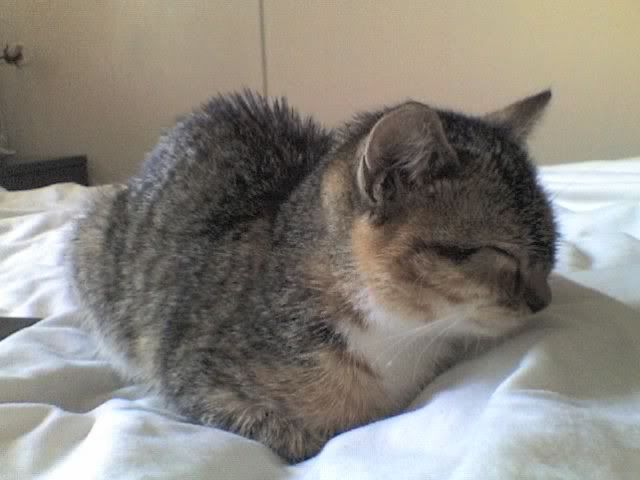 Showing off her white chest and red legs, (colour hasn't shown very well.)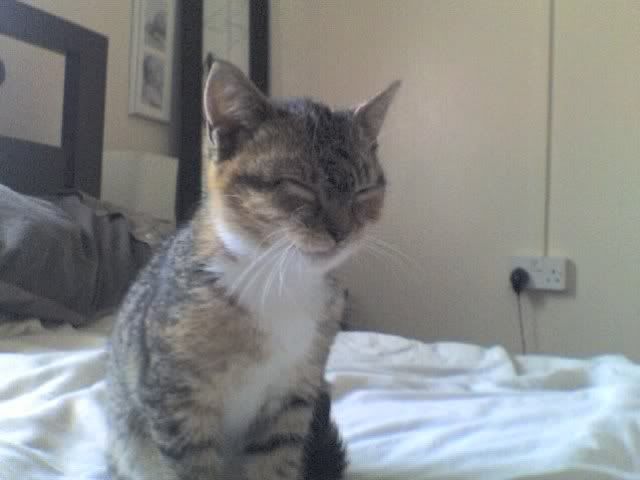 And Links wants to get in on the action, so he thought he'd show off by jumping in the bath. Luckily it was shallow.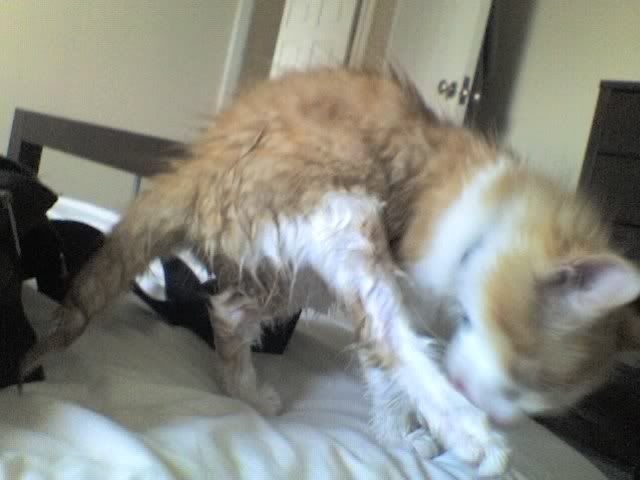 Enjoy