Petsmart had their hallloween items marked way down, so I picked up a bandanna for the girls for $.99!
Mooch took right to it and has been wearing it all day for the past few days: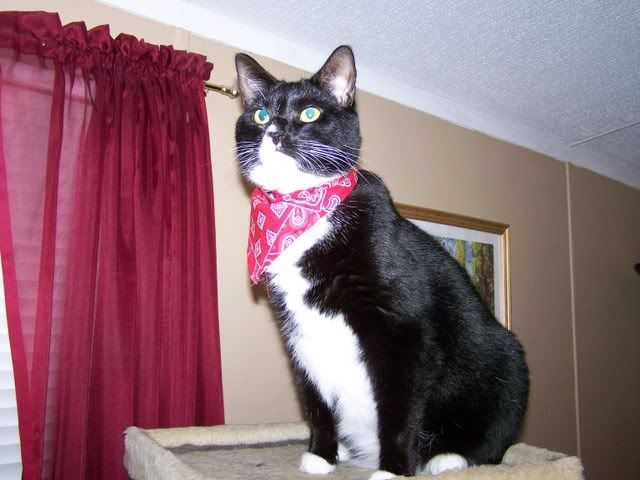 She's even trying it out in different positions: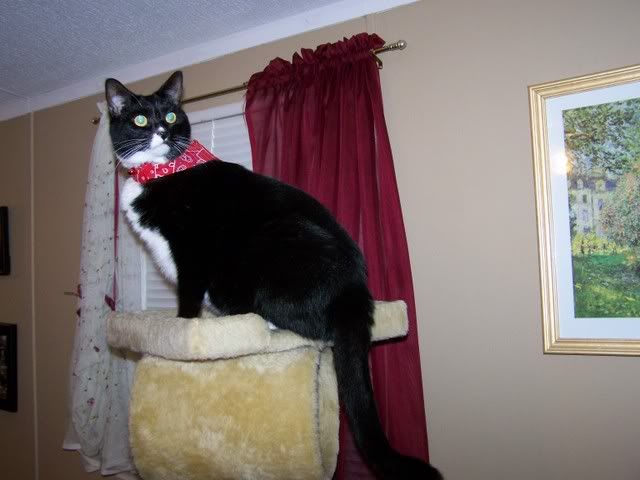 "You know I'm hot!"
Noodles however, does not care for it....not one bit!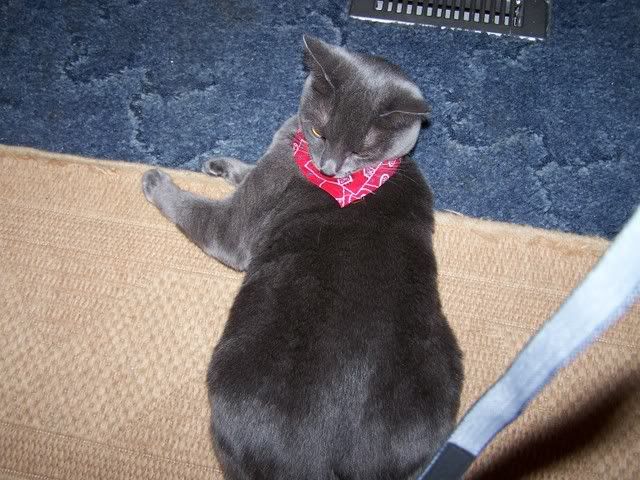 I did manage one pretty good pic of her in it though! But she still doesn't look too happy!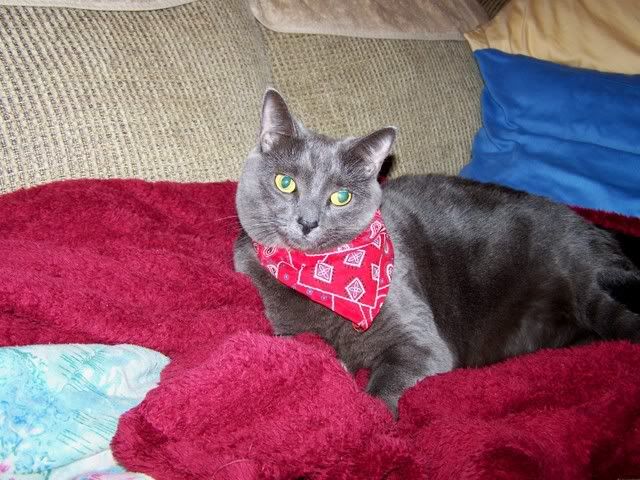 And Daddy decided to give the girls some loose nip tonight. I thought it was a little too much, but Mooch didn't mind. (His hand slipped when he was pouring it out! Most of that eventually went back in the container!)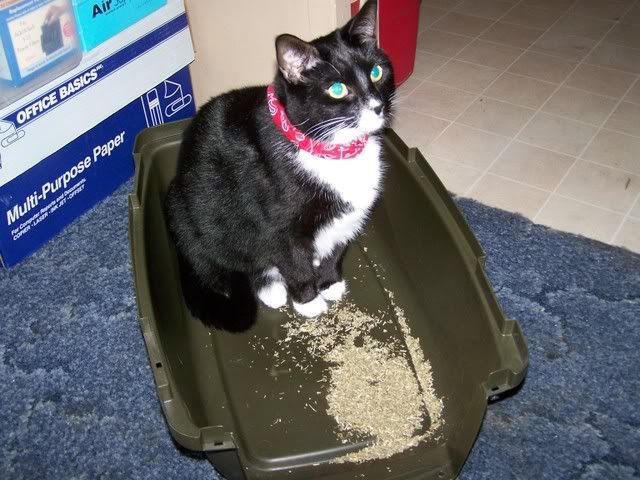 And with all that nip available, this is what Noodles found most interesting....