Peep pics!!
I'm posing, could you PLEASE take the picture and get it over with!?
Huuug meee, I'm just a poor defenseless kitty...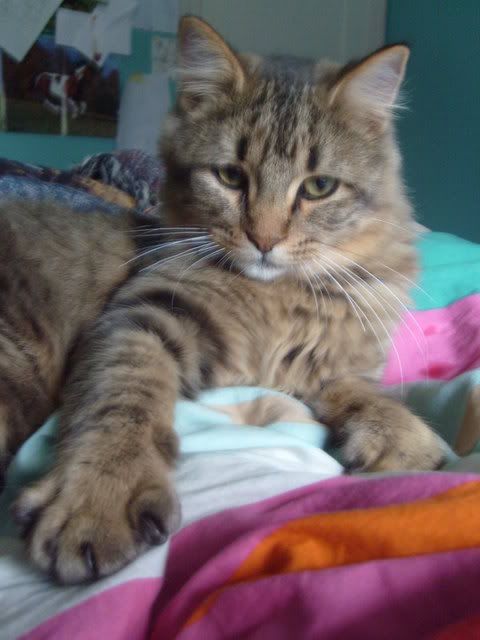 Here's my head shot. Pretty enough?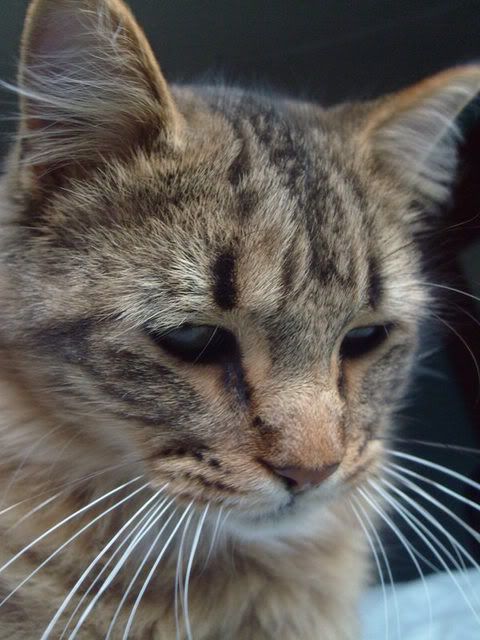 Smile? Okay!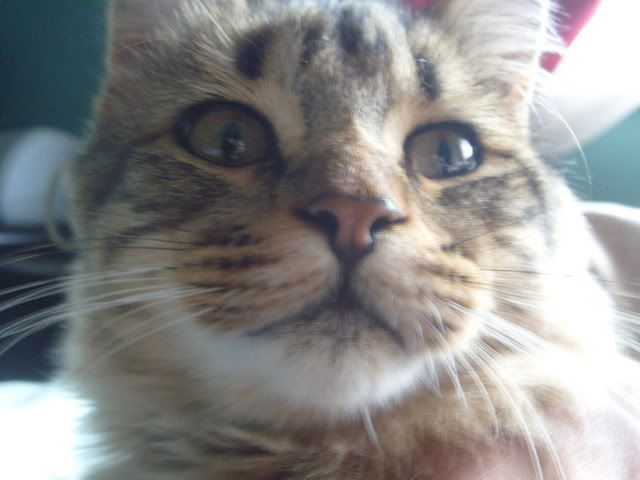 What, that was a real smile! Do a real REAL smile? Fine.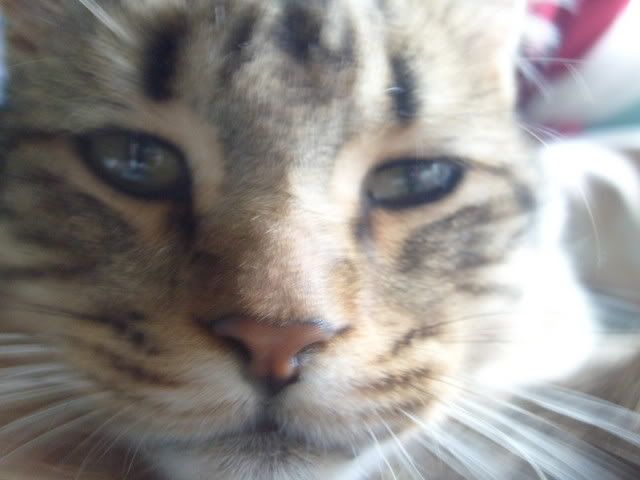 Okay, what do I have to do now? I've already acted cute
and
I've smiled. Maybe I'll just fluff out my tail so you can't take any more pictures of me.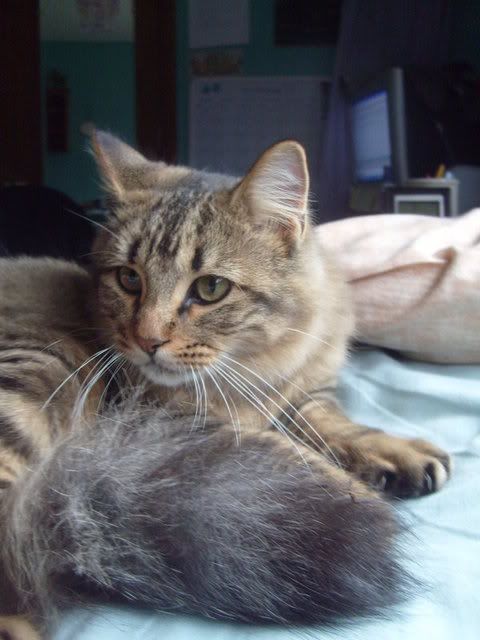 Mom, please! No more pictures!