So I have to post some of my foster babies too!
The three plant babies Holly (brown tabby), Sage (brown tabby and white) and last but not least tiny little Buttercup. Theres exactly 1/2 a lbs between each of them.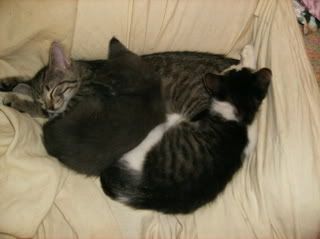 Holly, Sage and Tenessee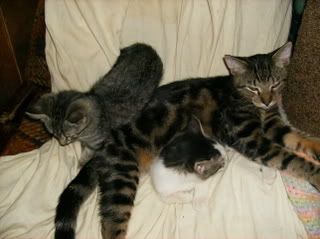 Fig, Montana (I think), Berry (showing her belly) and Sundance (in the front)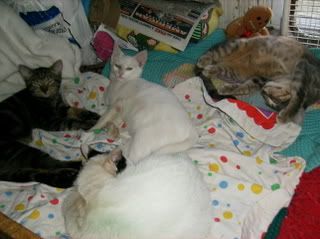 Cookie and Buttercup cuddling.
Montana, Sage and Dakota.
Monatan. Rio and Dakota (doing some cool trick)
Sage and Buttercup