A coworker had a brilliant idea to switch SD cards since she has her cable here at work. So you guys get to see Peek! He really needs a bath but I dont want to stress him out. I got him a collar too.
His eyes always stay half closed. I dont know if there just small or if he something wrong with them.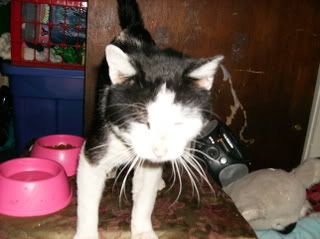 And yes he has pretty pink bowls!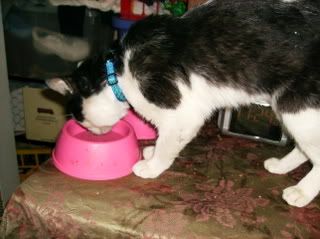 Hes got a huge head!
This one I jut thought was cool. I was trying to get a pic with his eyes open without flash but he wouldnt sit still. But it turned out awesome.