Angel and Tiger are getting bigger and qwerkier by the day! They're both about 7 months old now.
Angel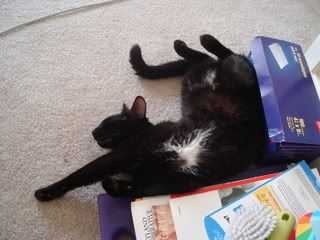 One of her random attacks. I just happened to have my camera on when she attacked my knee. Didn't hurt but it was funny!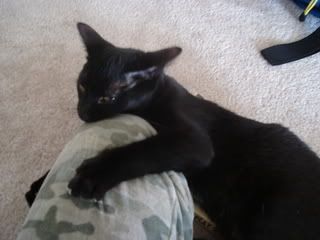 Angel in a box! No assembly required!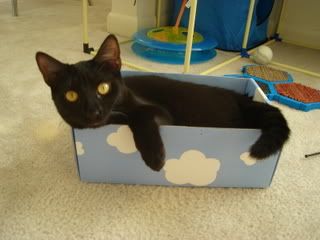 Both of them lounging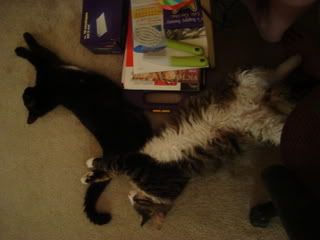 Tiger and Daddy playing.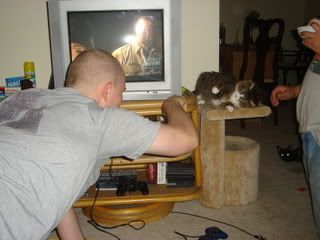 Can you spot Tiger?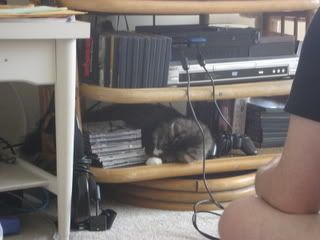 Don't worry, he didn't eat them!