I've only been here for a day, so I'm still scared. My new mommy and daddy thought it would be best for me and someone they called "Shelly" if I stay in this room for a while until I feel more comfortable in my new house.
Here I am in a cozy spot under the bed: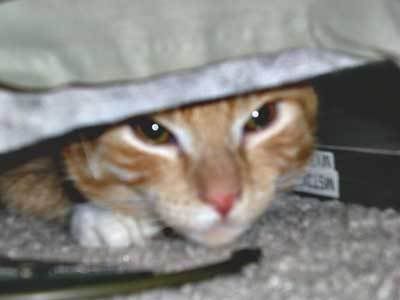 Hmm.... It sounds interesting out there! Do I REALLY want to stay under here?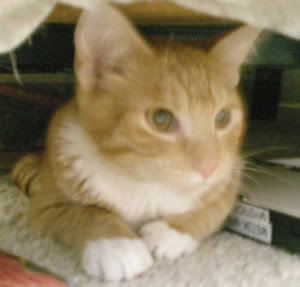 What's this? A toy!!!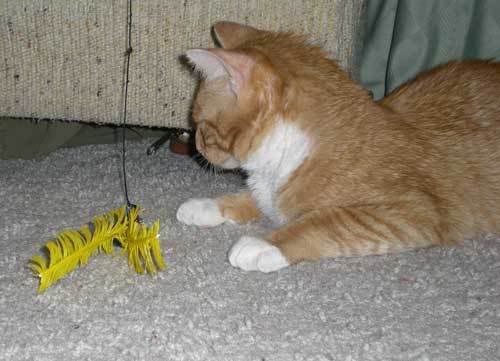 And there's yummy food!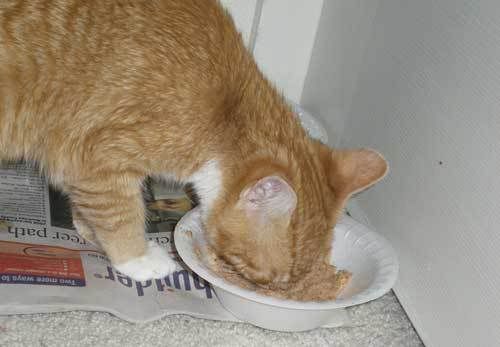 Yeah, I think I'm going to like it here...