Okay so I told ou guys how awesome our neighborhood was on Halloween, and I finally got my pictures .. . .Sorry they are so blurry, I had a camera phone!
Okay, here goes!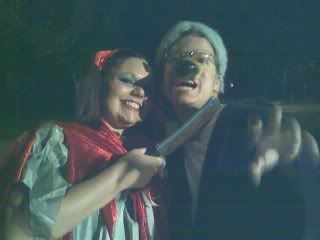 My best friends carl and kendra, as little dead riding hood and the big bad wolf. .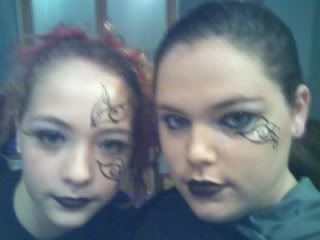 Me and the little sister.
The little sister again. . .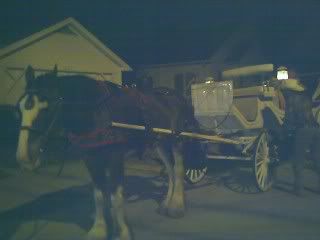 Horse drawn carriage anyone?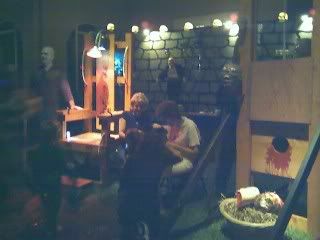 Mind you this is all in peoples front yards, they had an electric chair set up and were doing a "show" using volunteers from the street to come sit in the electric chair. It was so awesome!!!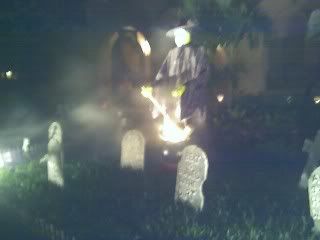 A display in another front yard.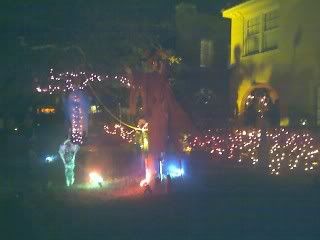 It does not look like it but the monster hanging in the middle of this yard was about 20 feet tall!!! It looked so good!