Yesterday I caught Mellow trying to drink out of the crockpot that was soaking in the sink, it had dirty water, mixed with ham and beans and dish soap,
Today he was just trying to lick water from the sink, I guess he has come to the conclusion that as well as his water bowl that has fresh water in it, and the bath tub, he can also drink from the sink. so I filled up a bowl of water and let him drink from that in the sink, I think he approved of this idea.
He has always been a fraidy cat when it comes to running water and I guess the sink is still a new idea to him, so he made sure to leave half of him self on dry land!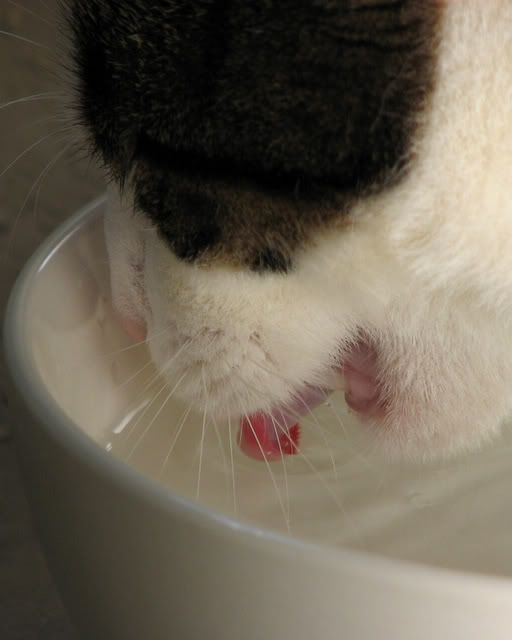 Now I do discourage him from going on the kitchen counters but quite often I will find him perching on the window above the sink watching birds and insects in the bush bellow, he also can see the road and parking lot about 100 meters away. the windowsill is a bit narrow and he has learned that the best way to get a great view is to take the half on half off approach
this is how he starts off, and as time goes by he gets tired and relaxes his whole upper body and keeps his back legs on the counter to support him self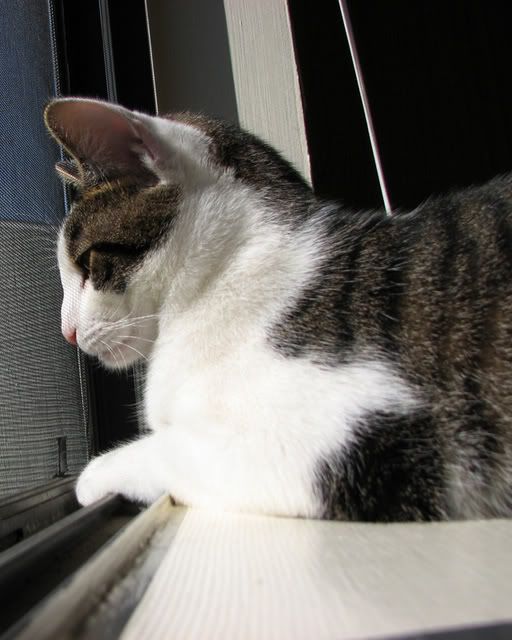 I had to include one of him sleeping too, again half in half out lol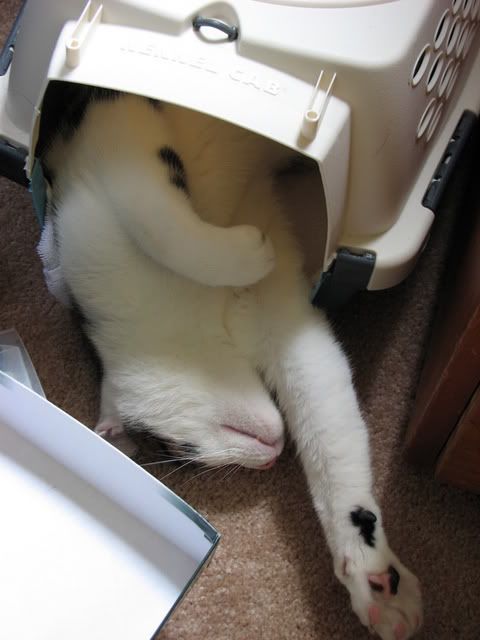 I am so glad we decided to get Mellow, so many of his personality traits are coming out, if you look at him from around a corner he meows at you, kind of like playing peekaboo with a child, he let me clip all of his claws today with no problem, he likes to sleep close by but not actually on your lap. a couple of times he has jumped on my lap and we have sat together for a tv show but thats all.
This morning I woke up in the fetal position with mellow curled up in between my knees and chest I had one hand resting on him (which he doesnt normally like) and half the duvet covering him (again he doesnt normally like) lol so he is a funny cat! he only likes doing cat things when no one is looking the rest of the time he thinks is human!