Hi,
I've had my new kitten (6 mos old), Ziggy, for almost 3 weeks. A little history on him: He is an American Wirehaired kitten who was born by c-section. When he was born, his amniotic sack was filled with pus (mom had lots of complications and a similar thing happened with her first litter and was spayed after delivery of my kitten.) I also have a cat from the first litter and she came to me with an upper respiratory infection which cleared after 2 courses of antibiotics.
Ziggy came to me with a chronic infection. His eyes were runny (bloody mucus) and he was sneezing and had bad breath. My vet prescribed over the phone (as he was leaving the office with the flu) the same antibibiotic my other cat had successfully used (Cephalaxin) and after a few days, all seemed better.
I confess I did not complete the full course of antibiotics. I stopped 1.5 days short of the 14 day course as life got crazy, etc, (yes, I'm kicking myself.) I'm not too thrilled with the look of Ziggy's eyes and have noticed a sneeze or two. Wondering if we need a systemic or perhaps eye ointment, or wondering if I'm just a worry wart.
Here's a photo of the eyes (the right eye does have staining from the runny eye):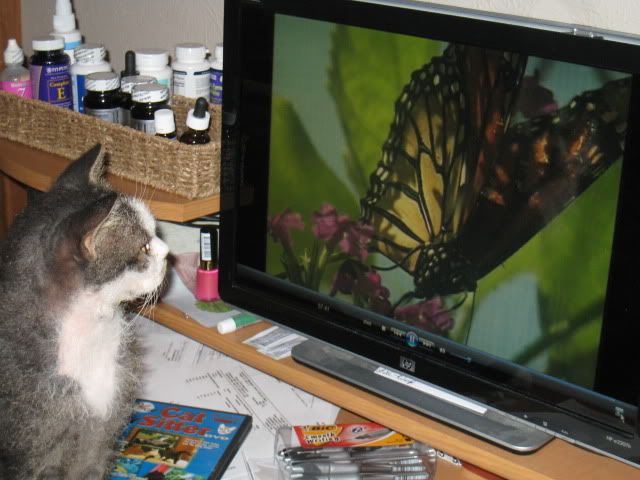 What would you do???
Thanks,
Cally