Ziggy has been missing since Saturday night. I recieved a call today to say she was killed by a car.
She died instantly and didn't suffer.
She was just over a year old 22/09/06 - 27/10/07
She gave birth to four kittens on 17/08/07, Links, Lola, Diego and Pixie
This is such a shock for all of us
. They say she will be buried by the local council.
I love you Ziggy, you were such a loving cat, and the prettiest cat I've ever come across. You will be missed so much. I'll look after Links for you, and check in on Pixie and Lola when I can. You were my baby, and my best friend.
The last picture I took of you: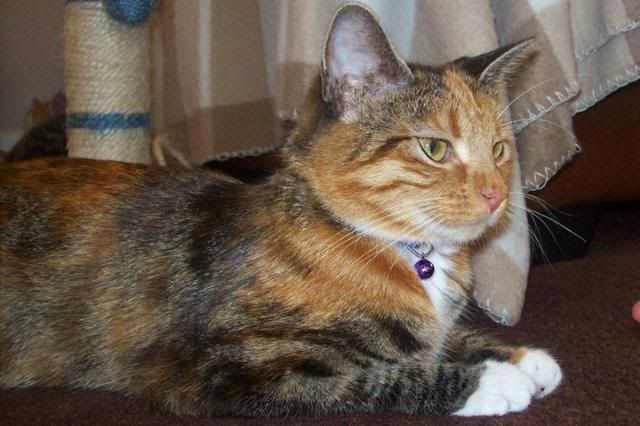 RIP my sweet girl. I love You, be happy at Rainbow Bridge