The new kittens are home! They were very scared at first, but by the end of the evening they were playing happily and doing all the things they should (eating, drinking, using the box). I finally pulled out my camera to take some photos:
Bastian: "I'd love to get my picture taken, but I'm just sooo sleepy!"
"Lemme just take a quick nap..."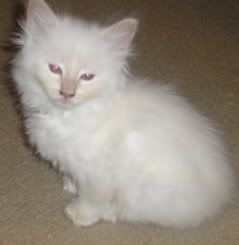 Griffin: "Never mind him, you can take my picture Mom!"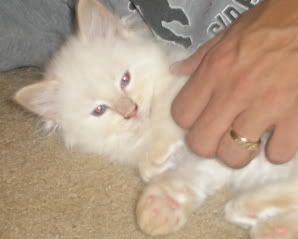 "Aren't I adorable?!"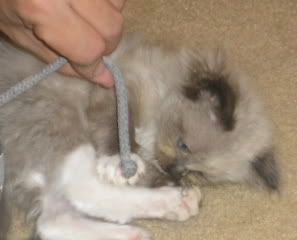 "Okay all rested up now - let's play!"
"Hide and seek anyone?"
"Hey, what's your name? Wanna wrestle?"
"Maybe it's time for another nap now..."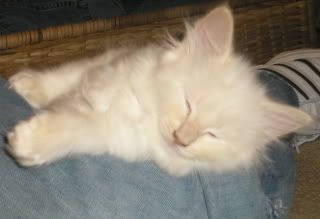 "Yeah, me too..."