I got a new one! I sat for a couple hours yesterday, and I'm going back in a couple weeks to get all the color done.
I went to a costume party last night and somebody spilled an entire beer all over it, and in my shoe, which was subsequently squishy.
I was able to get it all off within 5 minutes, but it still stunk.
Anyway, pictures!:
Here is a close-up of the beginning
And then starting from the inside calf, to the shin, and then around the back: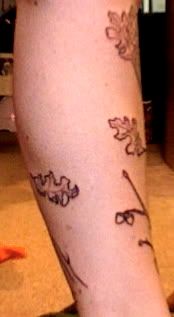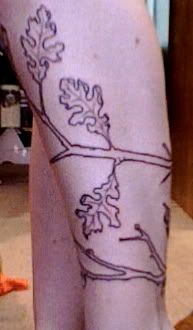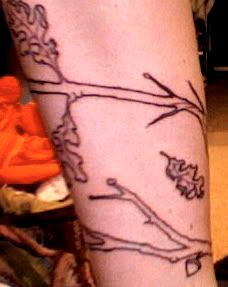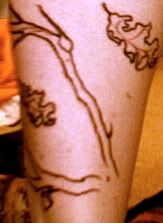 I know they're a bit blurry, sorry!
The colors are going to be real summery greens at the top, and then fade into fall colors, you can see the leaves dropping off on the back there, and then the winter bit, and then at the end with the spring buds. It'll be way more obvious what is going on when I get the color.