Yesterday at the rescue, we had two 3-4 month old kittens come in. I got the call saying they were on their way in, but that one of them had an eye infection or something was wrong with one of their eyes.
So I set up a vet appointment for today before seeing the kittens.
When they came in, I pulled one out and took it's picture and applied Revolution and put it back in the carrier, naming him Sully. He had beady-ish looking eyes, but healthy.
I pulled out the next one, named him Duff and gave him revolution too. Then I checked him over and noticed his eyes.
It took me a second where I saw eyes like his before.. but it clicked!! Sarahp's Smudge!! I knew then what the condition was called, and the vet confirmed it today. He will be seeing a specialist in 3 weeks after he gets his booster shot, and hopefully having a surgery to fix his eyelashes.
Sully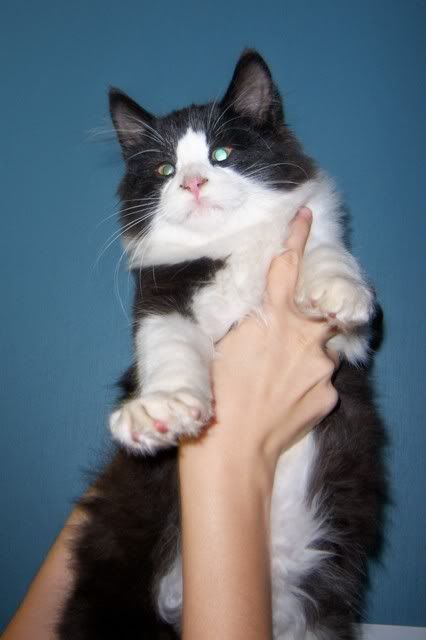 Duff! Reminds me so much of Smudge!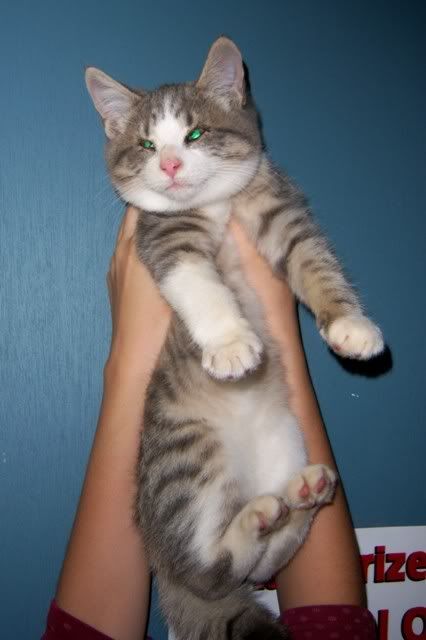 Anyhow.
See anything in real life and remember it was something you learned about on TCS first?