Tigger has been a little naughty this last week and he has been getting away with it too because of his near death experience last week.

Luckily I caught him with this before it was too late and he only managed to
rip up a couple of pieces.



This is his new best friend - the makeup brush - he has a thing with them
nd runs around the house with them. He likes to show off he thinks he caught them or soemthing - notice my mum wrote his name on it because he loves it so much



Can you guess which black cat was down below? Her name starts with a G
dont worry I grabbed him before he fell.



My little sister thought it would be funny to put her school uniform on him
he didnt seem to mind either, he thought he look quite smart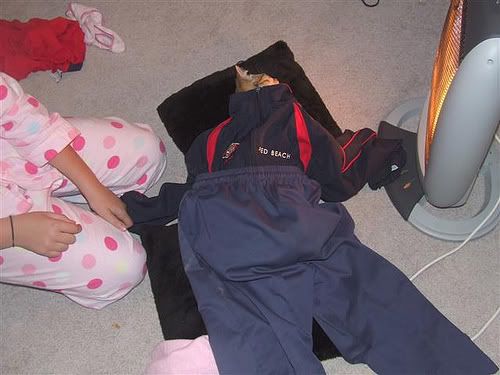 Playing with big sister Georgi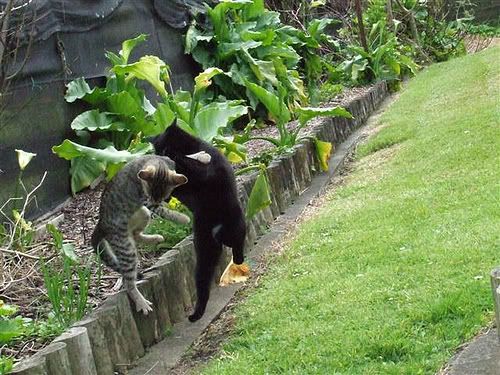 He seems to feel unsafe in our big garden so he hangs out in the bushes and garden thingamabobs where he isnt so "exposed"



As soon as we get home from shopping he has to check out everybag, he was making sure the apples were ok