Baby Girl's head was all greasy from the eardrops she stopped taking days ago, and Tiny still smelled slightly of tomcat, so I decided it was bath time for the both of them.
Cheapo camera. Sorry.
Tiny wasn't happy...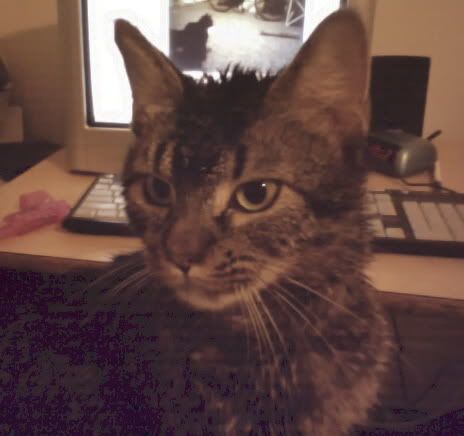 Neither was Baby Girl.
But as I snapped pictures of them licking themselves, I got this precious little shot of the two commiserating about what a terrible owner I am!