Yes- you read that right!
I just got in a new foster family of kittens.
Momma and 3 babies. Only thing is - that ain't Momma!
He is an un-neutered male that has taken over the care of these babies - including "nursing"!!
Now, these babies are eating dry food but they still go back at least once or twice a day to suckle on poor Crookshanks! He is not swollen or tender in anyway but he does try to keep away from them more.
My question - is there anything that I can do/give them to suckle on so that Crookshanks can get a break? Or just leave them alone to sort it all out themselves?
This is Crookshanks.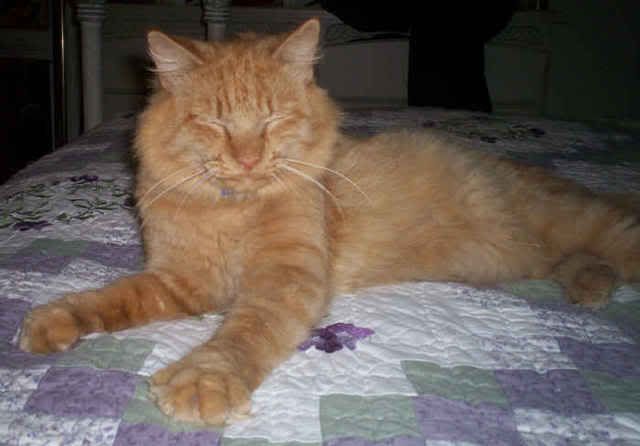 This is Crookshanks with Bagheera, Simba and Nala.