I got an update on my little foster baby! She was the cutest thing. Here is her cute little face (I love love love her half-orange half-brown face) I accidentally deleted all of the photos I took of her and her sister (there was a lot) I was so happy when I got an email from her new family. This was her as a baby:



And here she is now, just back from her spay (I told you great owners!)



Here is her sister, she went to another great home. They have updated me, but I can't upload the picture. This was taken at my house, it is the only picture I have of her. She was the runt and was so scared when I got her. I carried her around everywhere now loves human company. The first night without her sister she just cried and cried and ran all over the room looking for her. I felt so bad for her, I wish I could have told her what happened. But luckily her new owner got another little kitten and they are now best buddies.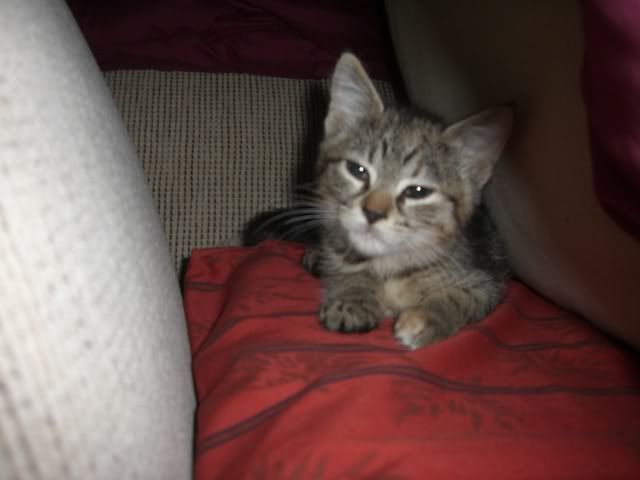 They both went to good homes, both owners are named Heather - how weird is that? I was so happy for them because they had a hard start at life - they were found in a cardboard box at Petco! I can't imagine why someone would just dump them, someone could have not known there were kittens in the box and ran them over. Well now they have new happy lives


Here is Bonk trying on her new hat - she is ready for Halloween. I got it at Target for only $2.99, there was this cute "tie" like thing I wanted to get too.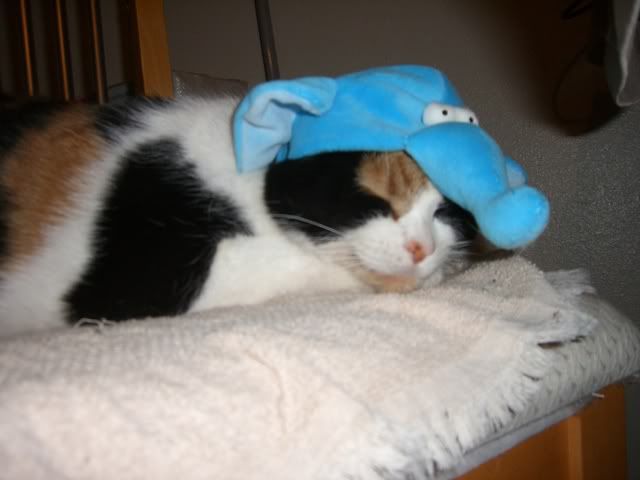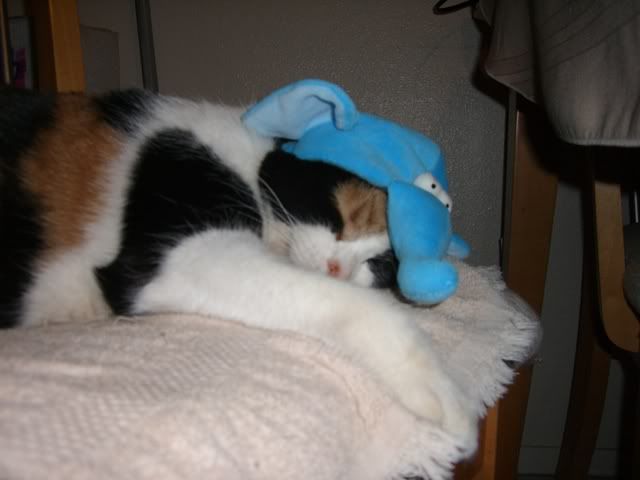 Here are some cute pictures of Chino:



This is him next to 'his' cheetah pillow, he loves to knead it. I call it his 'mama'.



And here he is with those big blue eyes: