my adorable Cat
offline
here she is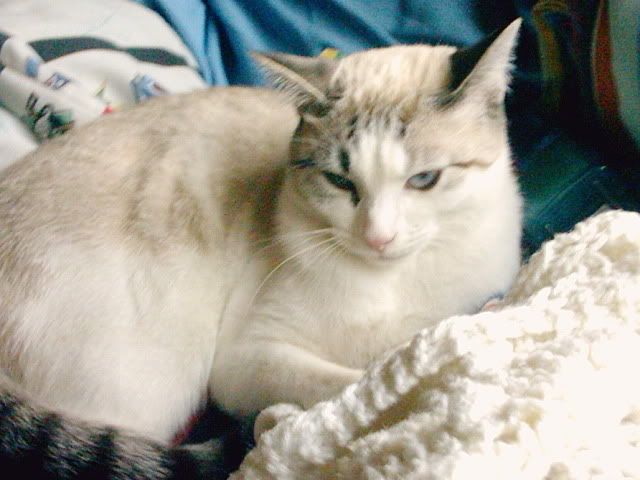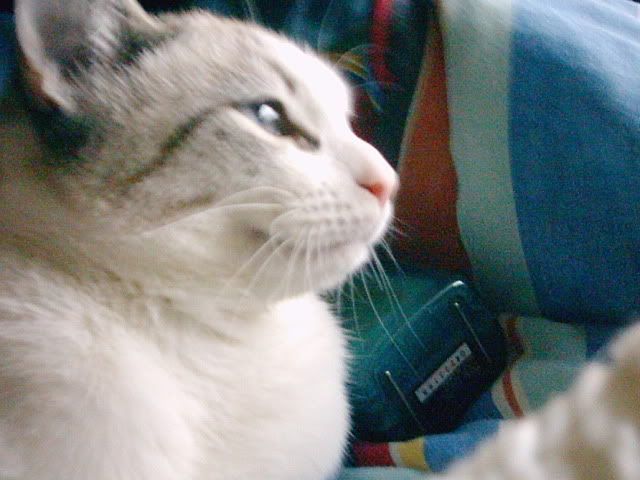 Her Name is cookie
All kitties need love!

offline
20,447 Posts. Joined 11/2005
Location: NE OH
she is very very pretty!!
doesn't look too fond of getting her pic taken though
Confuzzled :p

offline
8,982 Posts. Joined 8/2006
Location: Rising Sun, Indiana
Spitty Kitty Specialist

offline
10,970 Posts. Joined 3/2005
Location: Cincinnati
Cookie's gorgeous!
Missing my Zig's

offline
1,359 Posts. Joined 8/2007
Location: Exeter, South West, UK
Oh shes lovely, Cookie seems to be a popular name for a cat.

How old is she?
TCS Longhair grooming specialist

offline
10,122 Posts. Joined 6/2003
Location: The Beehave State!
Awww she's beautiful!
offline
7,579 Posts. Joined 6/2007
Location: In the middle of BC
Cookie is a pretty girl
xocats

offline
20,509 Posts. Joined 3/2005
Cookie is a beautiful kitty.
On the 21st be sure to post a happy 1st birthday thread in the Lounge.
offline
1,312 Posts. Joined 9/2007
Location: Doublestandardville
Cookie is very pretty.
She looks like she has a little bit of a cattitude there though.
offline
3,146 Posts. Joined 4/2006
Yup, I'm adoring her all right!
i dont know wat her breed is most likly a siamese and something else