The rest of the prizes from the 2 million post contest came last Friday, and I finally let the girls at 'em today so I could get pictures! These are from Pat & Alix (Plain Brown Tabby).
First item up...a catnip-stuffed toy!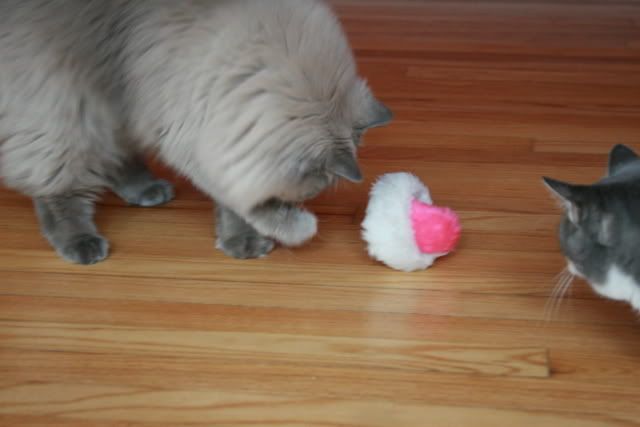 And then while Sabina was occupied, JinJin got to play with the other catnip toy...she's "tasting the rainbow"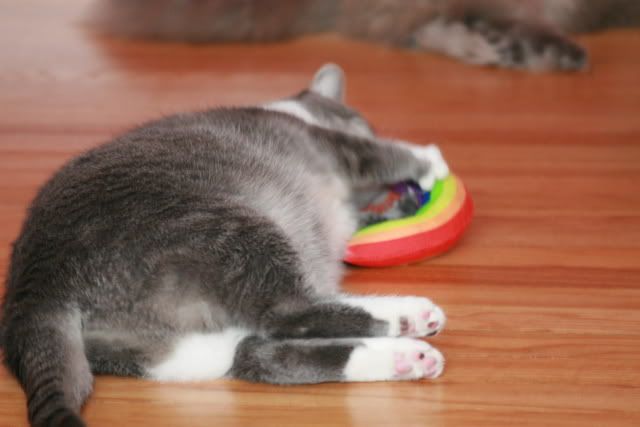 The freeze dried chicken treats were a huge hit with JinJin!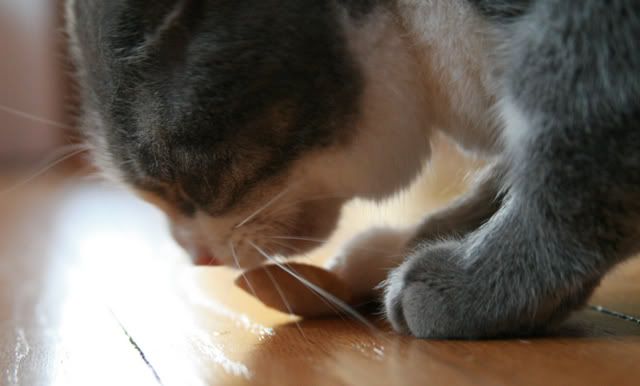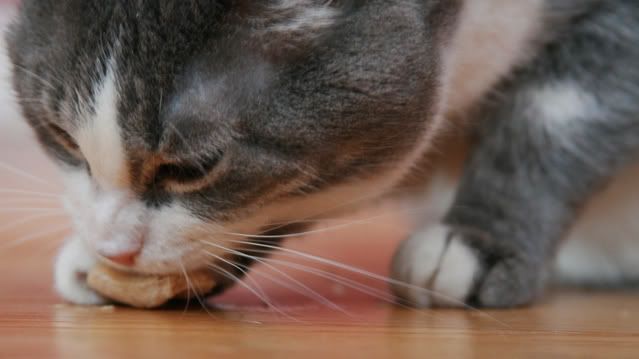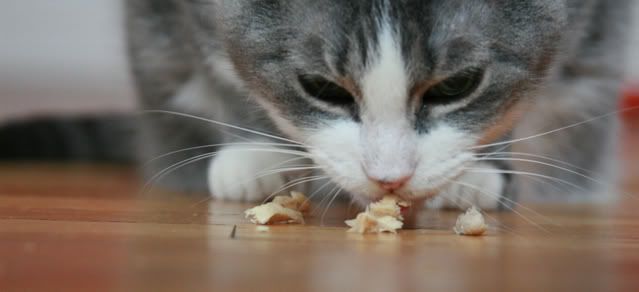 Sweet grass seeds: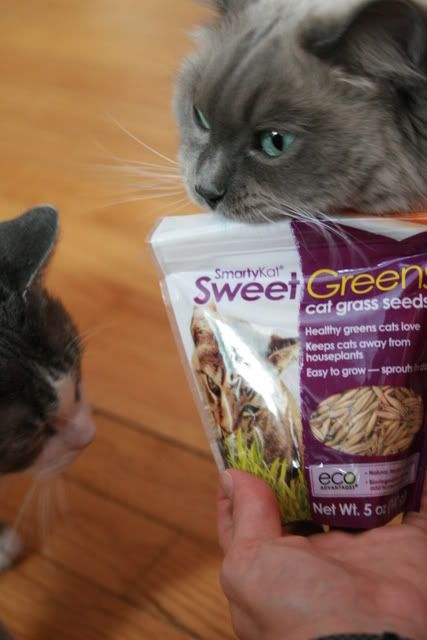 Both girls went absolutely crazy for the feathered flutter balls!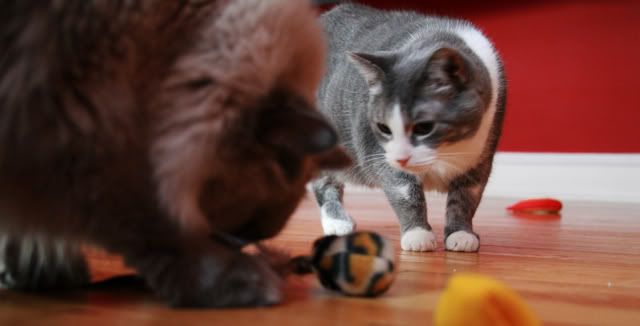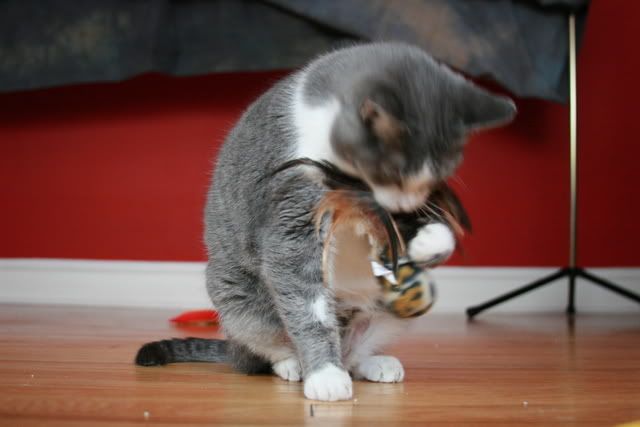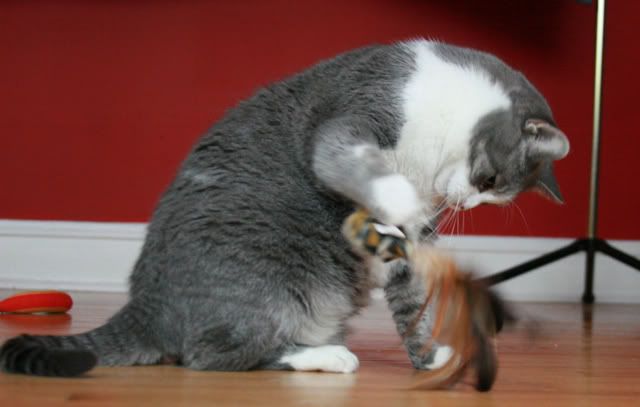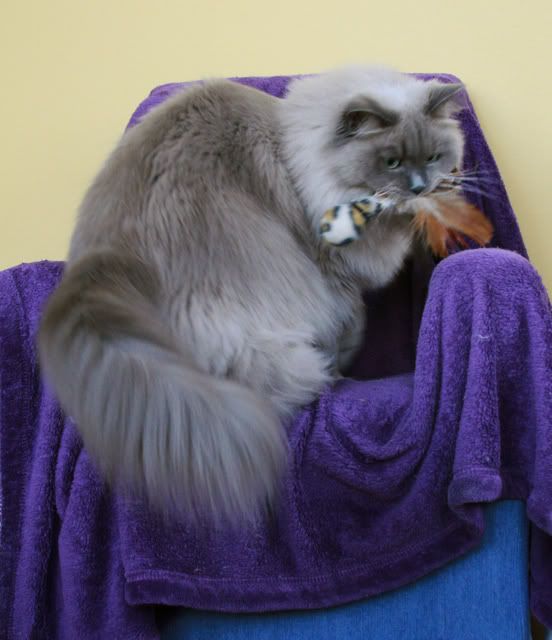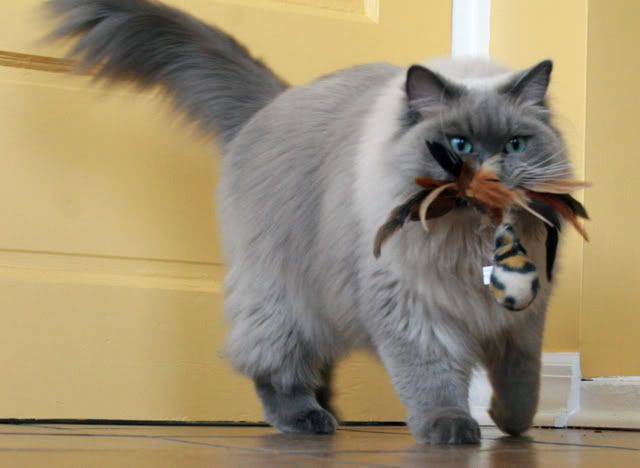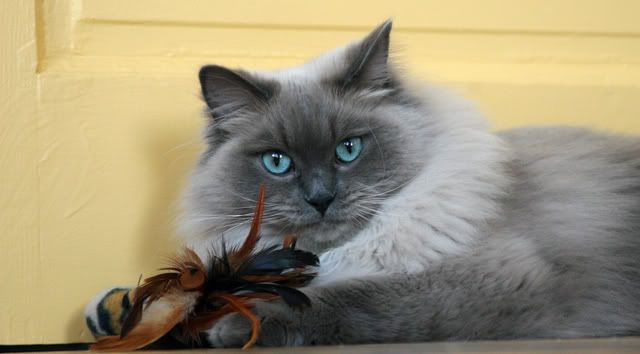 You can also see the little honeysuckle socks that I somehow didn't get a picture of them playing with, and also a flavor enhancing powder that my downstairs neighbor has...her young boxer needs to be encouraged to eat, and apparently when she smelled it, he immediately started drooling and gobbled up her food!
Once again, thanks so much to all of the sponsors: Auntie Em Creations, Endless Whimsy, and Plain Brown Tabby! My girls are spoiled completely now! And of course, thanks to Anne for the monetary prize, and for TCS in general!