Tiger and Angel are halfway to growing up! Tiger is so big already and Angel is still a petite little thing!
Well, here's some pics!!! I know you all like to see them. Tiger can be such a comedian.
Tiger and meowmy. I would be holding Angel but she doesn't like to stay still.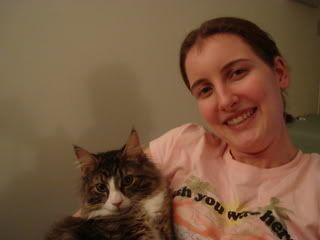 Tiger likes to play in the water bowl! He's so messy!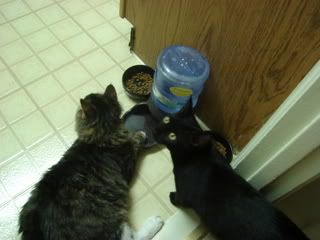 He fell asleep on the jingle springy toy!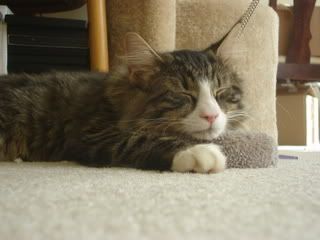 Furry toes!
Belleh!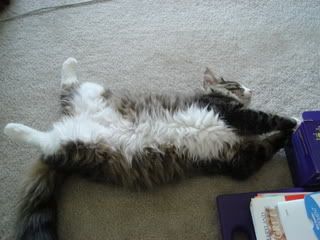 TUNA!!! They only come into the kitchen if I make a kissing noise. And boy, do they come running!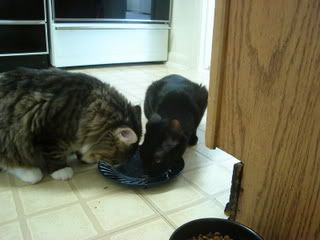 The many sleeping positions of Angel...