Hi,
I posted a photo of my new wirehaired kitten yesterday and said his name was "Claude." Well, that name just didn't fit him so after watching him zigzag all over the house while playing with toys, we've renamed him "Ziggy." It seems to suit him and he's already responding to it (of course it sounds an awful lot like "kitty.")
I got him on some antibiotics for his respiratory infection, and some probiotics to help his tummy handle the antibiotics, plus help with his awful gas. Today I let him outside (I have a catsafe fence) for a couple of supervised playtimes. He loves it. Here are some photos:
Ziggy being pursued by his big sister, Sheba: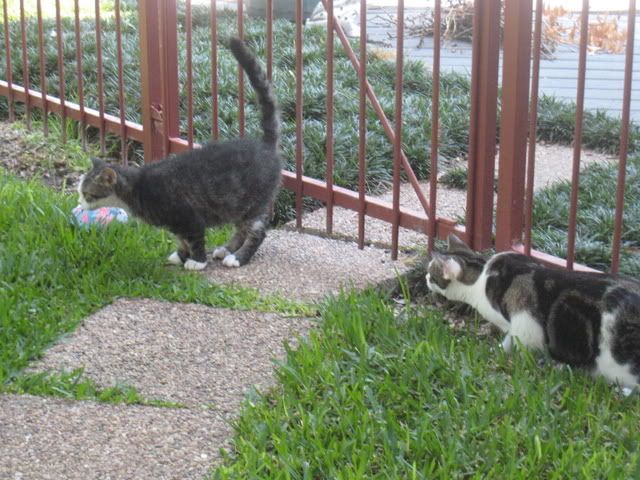 Ziggy feeling like a big tiger under the shrub:
I think he's looking healthier already, compared to yesterday's photo: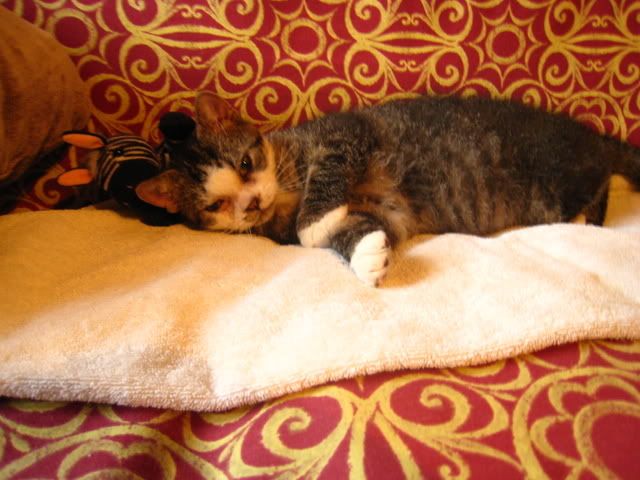 Anyway, we're (dh and dd and I) all thrilled with him. The other pets are coming around as well.
Cally