The kittens are getting so big and cute! (they are little siblings to Smudge and cosmo) These are from when they were born
Here most of them are having a snack.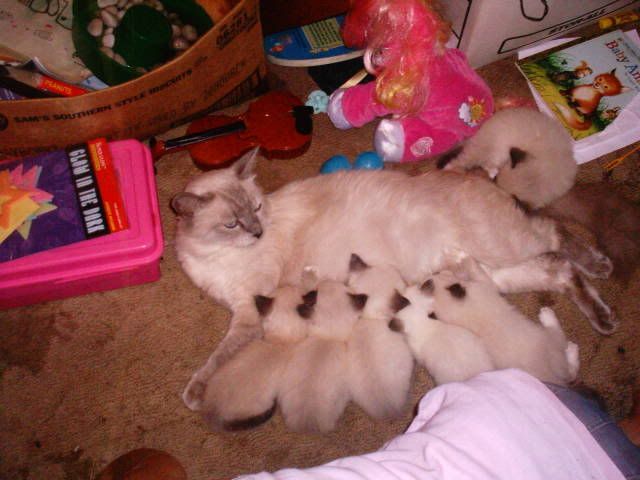 They are now 10 weeks
This is a little choclate mitted girl, she has a lot of white on her lip she has bad markings for showing but such a sweetie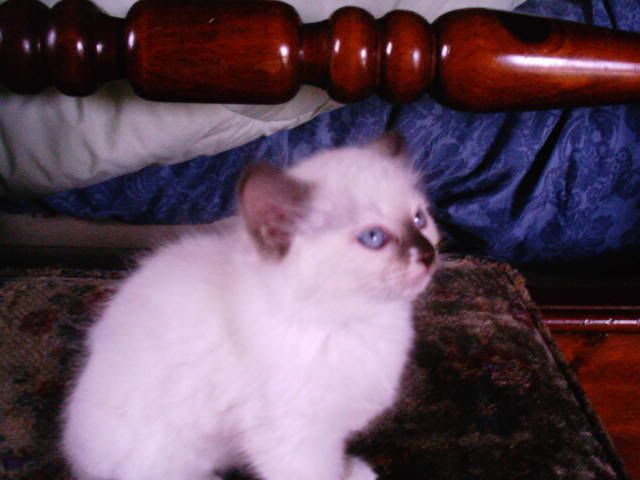 This is Obcession I am keeping her for breeding/showing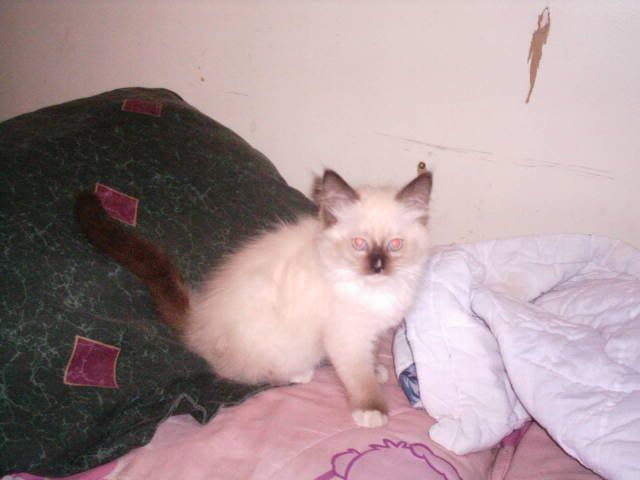 Here are the two choclates
Here are a few sleeping with the stray cat we found at 4 or 5 days old, she is about a month older then the ragdolls, she is such a runt.