With Zoe's eye infection, I posted many pictures of Zoe lately and kind of excluded her lovely sister (Tania). Tania is such a wonderfull cat, she is really tiny compared to her siss. She is affectionate and full of energy. If it wasn't of her, Zoe wouldn't exercise much! She's always disturbing Zoe in her sleep to play!
Here are so far the best pictures I got from Tania. She's often asleep, because it's hard to take a picture of her when she's awake and moving all over the place!
Two sisters asleep together...
A cat in the night
Tiny Tania
Yes, I'm comfortable that way!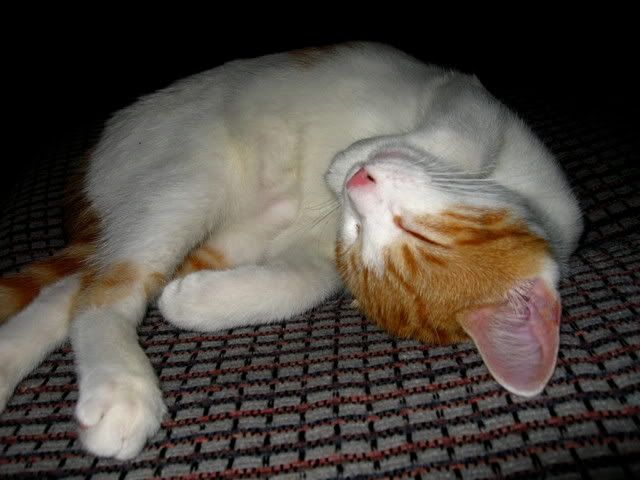 And that way too!!
This floor is goooood for my back!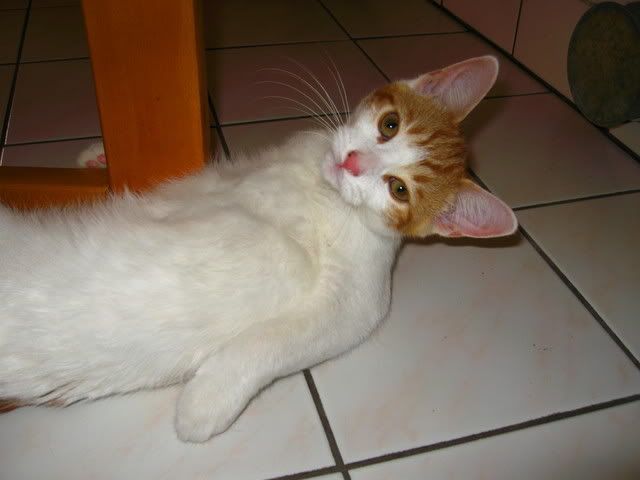 Sweet dreams
Golden eyes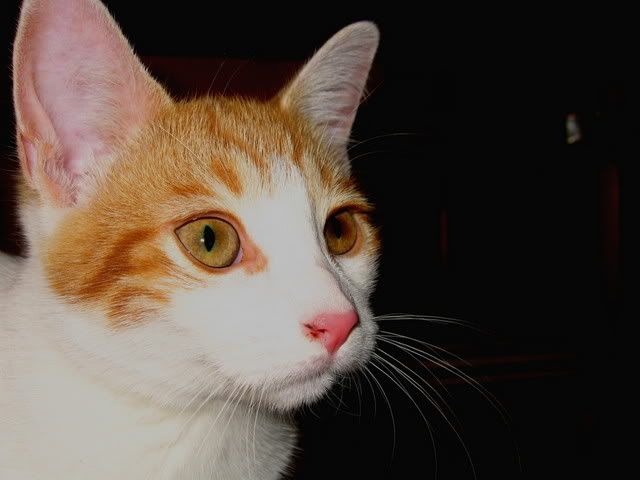 Sepia portrait
Energic yet graceful, feline yet affectionate, cute and tiny yet elegant, to me that's my Tania.
I hope you like her too,
Marilou