I am really becoming a crazy cat lady! I, too bought some Halloween hats for the kids...
...here is my contribution to The "Halloween Costume" gallery!
Today I am posting the Pumpkin Head photos:
Sophie was sleeping when I did this to her! She thought it was just a nightmare!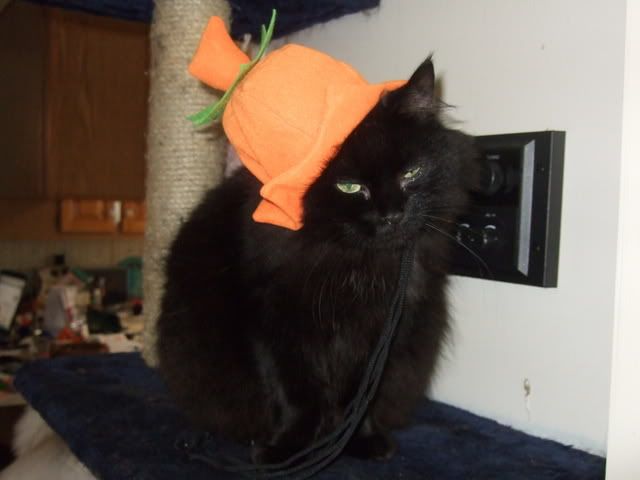 Mollie was not happy at all and I felt so guilty when she looked at me - Oh, meowmy, how could you?
Cosmo, hasn't figured out that he is not supposed to where hats,
he sort of posed...actually he was looking at
Mollie who was saying, "Hey, kid, that is just stupid looking!"
And since he didn't mind wearing it: