I've been scanning pics from my pre-digital days and I absolutely HAVE to share these pics of Pumpkin from when he first came home! He was so tiny! He was a premie actually, but you wouldn't know that now!
So here he is:
He was so small he needed extra to keep warm: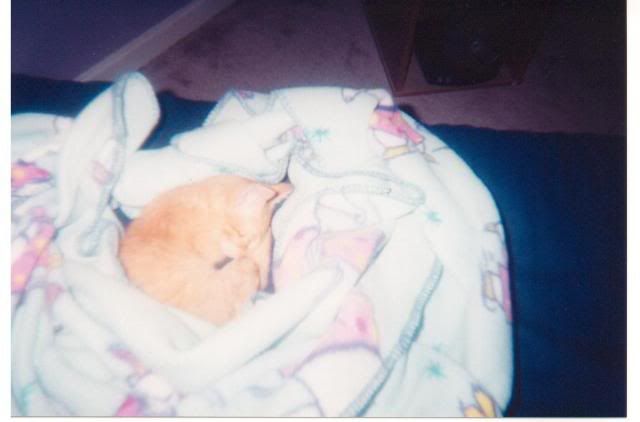 Too tiny to see out the door very well!: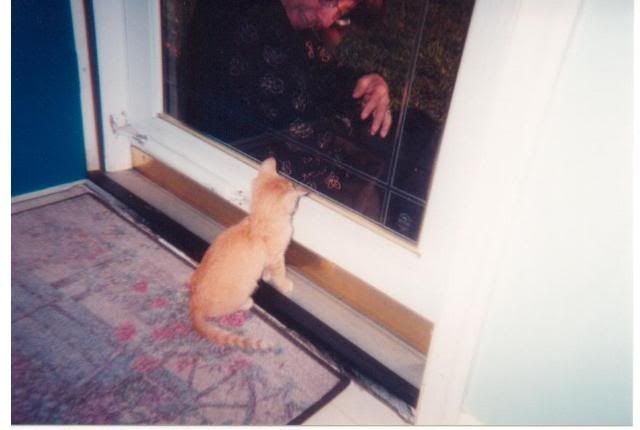 Gettin some love:
Getting sleepy in my lap: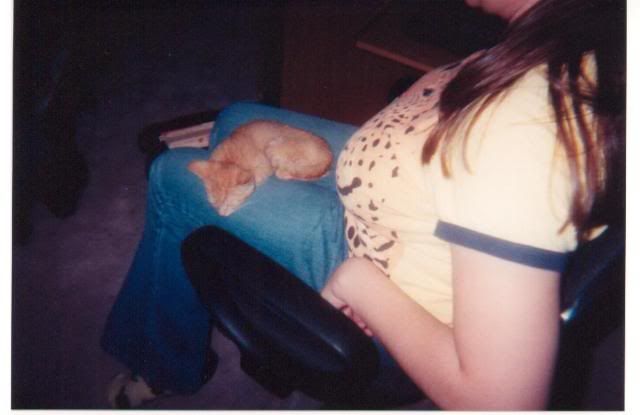 I just noticed, I've got a tiger kitty in my lap and a tiger shirt on!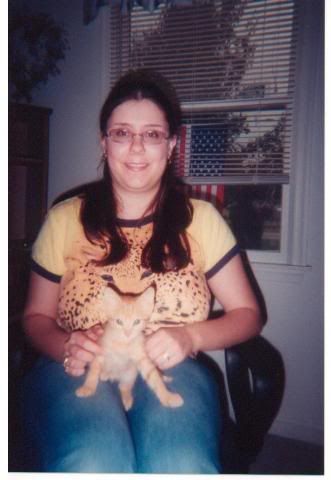 Love this one: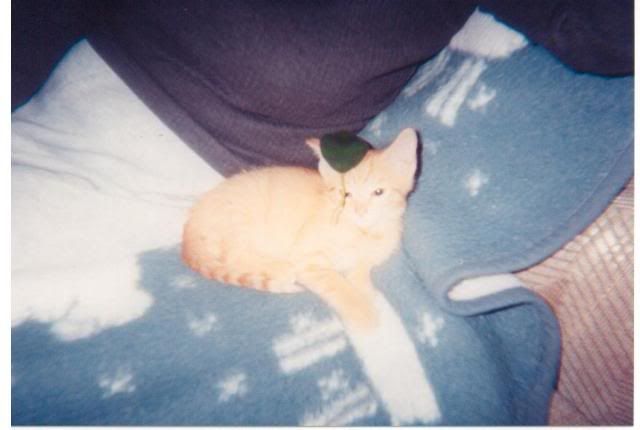 With Mom:
Wrestling a tennis ball: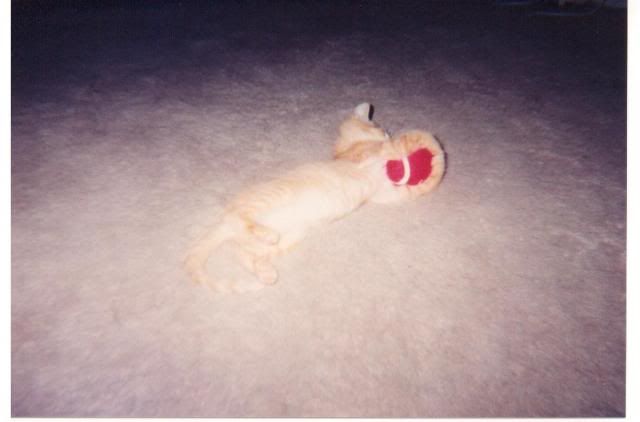 More to follow!