Dog
We have Blue my Dog. He is a mutt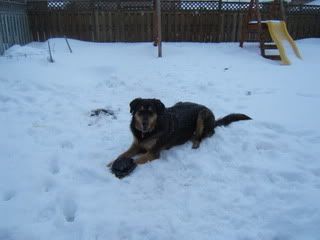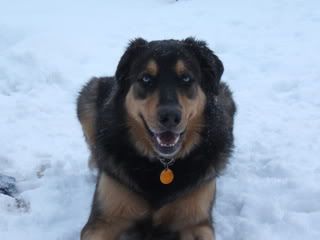 Gerbils
Pixie is closest to the camera and Roxie is farthest from the camera.
Fish
I have some fish. So first up is my male betta.
Bliss: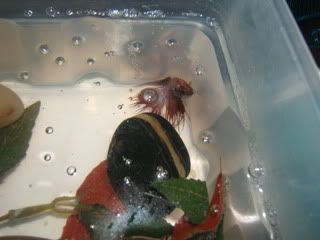 The female bettas. I don't have pictures of most of them so here is the 20 gallon tank they live in. Seven of them live together in a sorority tank. Sirius, Pisces, Venus, Comet, Aquarius, Angel and Neptune all live in this tank along with four Oto fish(small algae eaters):
Hamsters
Now I have my hamsters...The syrians are first.
Bandit: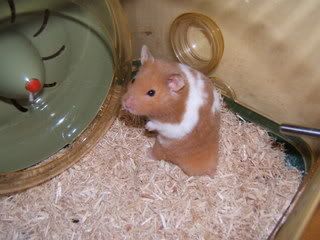 Spunky:
Damion: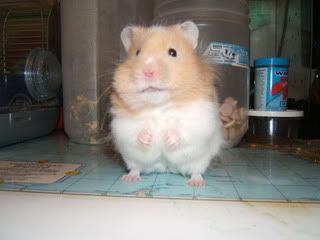 Prince:
Riz: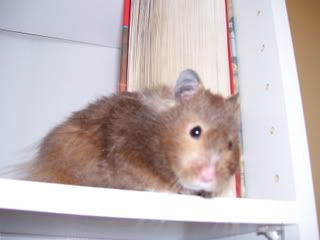 Now for my Russian Campbell Dwarf:
Trixie:
Rats
Jazz(right) and Milly(left):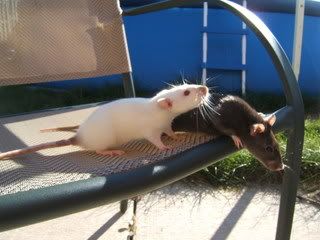 Mouse
Reece: