Okay, so I figured that if I kept two kittens, things would be okay, but I've been having doubts. I only live in a two bedroomed bungalow, and although it is big, it's just not big enough for 3 fully grown cats, so I've decided that I will only keep one.
The thing is, originally, I was going to keep Links and Pixie, however, I've become very clos to Lola, she's a real softy and loves curling up on my lap. The others just hide away and sleep or play like maniacs. Now for the problem, My neighbours picked her out as the one that stuck out for them, and so when Lola was just a week old, I promised her to them. I would really love to keep her. Just Look....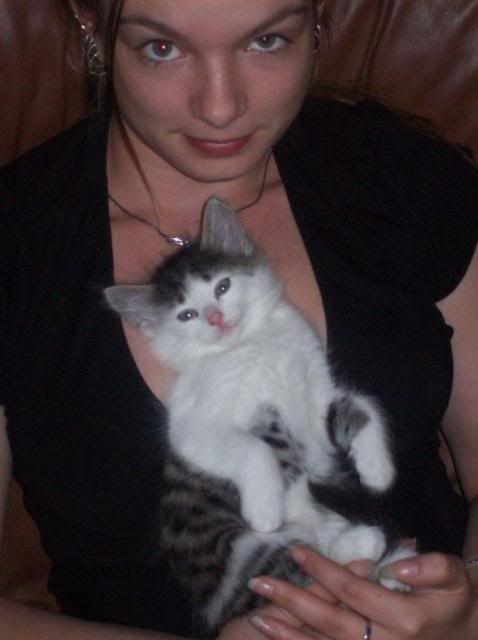 Do you think I would be selfish to tell my neighbours 2 weeks before she goes to them that I want to keep her and that they would have to re-select? I feel awful.