I'm not really sure where to put this, so if it's in the wrong spot, please let me know. Anyways...
As some of you know, a few weeks back I took in Pepper. She has lived on the street most of her life and has already had about 3-4 litters of kittens(so I was told). BEcause of that, I am guessing she is about 2-3 years old. When she got here she was afraid of people yelling(long story), but now she is accustomed to loud noises and is no longer bothered by them.
She's SUPER sweet and loves to always be near you. During the day she wants to be in your lap and at night she wants to be cuddled up next to you in bed.
Because of her rought life, she isn't much into play and needs someone who can either work with her and teach her how to have fun or accept her how she is and just enjoy having an affectionate cat that will love you to the end of her days.
She is a beautiful grey cat with bengal markings on her sides. She also has the most amazing emerald green eyes! They are big and round and make her have the sweetest looking face.
If you think you could give her a wonderful, permanent home then please contact me via PM.
Here are some pics of Pepper(by the way, we changed her name to Nanna, I'm just using the name Pepper for easy reference, lol).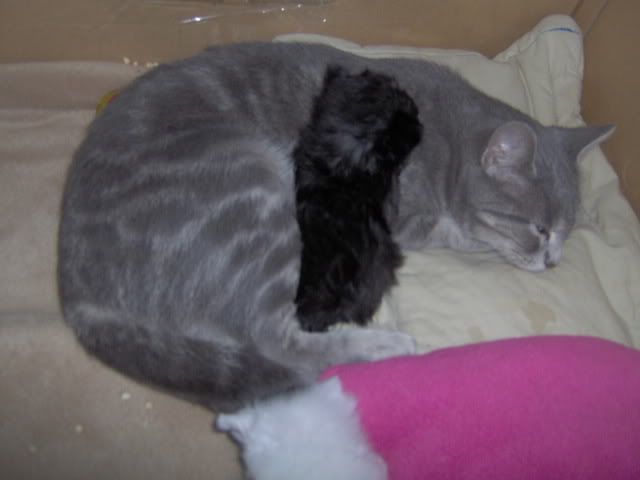 You can see her beautiful eyes.