so, skeeter finally had her kittens!!! 2 gray ones with very light tabby markings, and 2 black ones with white paws, and one has a white marking on his/her face just like mom. the first 2 (the big grey one and big black one with white on face) were born on october 1st, right before midnight, and the other 2 were boen on the 2nd lol.the first kitten came out breech, but everything is fine now. and skeeter hasnt bit anyone since, and thats saying something!my mom says that we cant keep any, but i really want the big fatty gray one (i have a soft spot for big fat cats) so you never no lol.
so her some pics of the little angels:
here is skeeter just minutes before having her first kitten.
WARNING: GROSS BUT COOL PIC UP NEXT
the first came out breech
the first 2 babys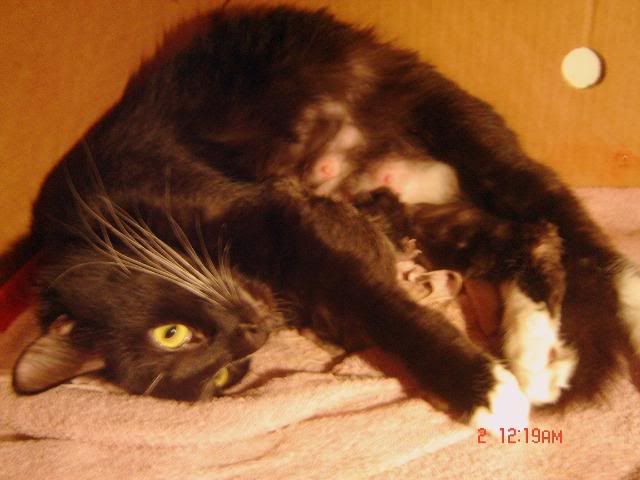 curling up with her first 2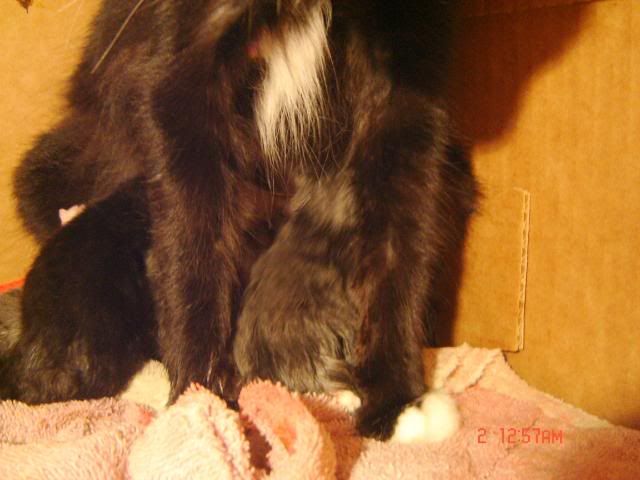 about to have her third while the others are trying to nurse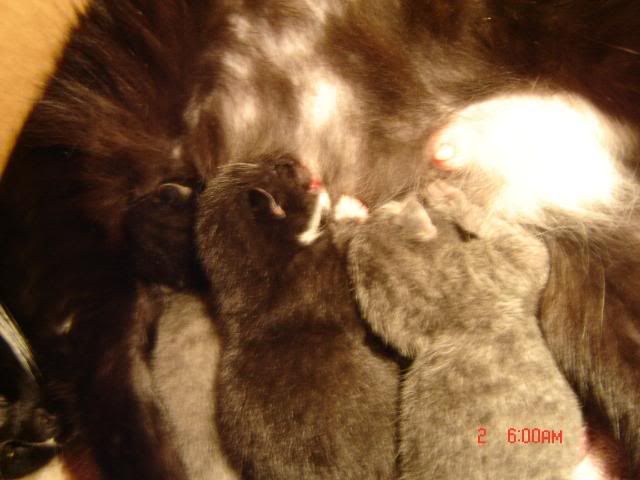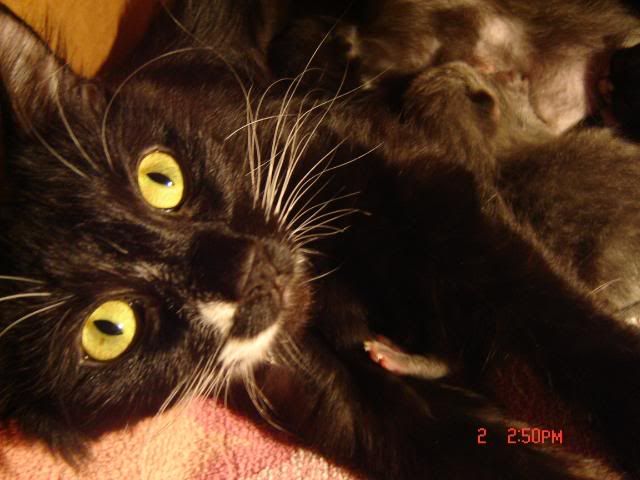 skeeter being a cutie with one more to go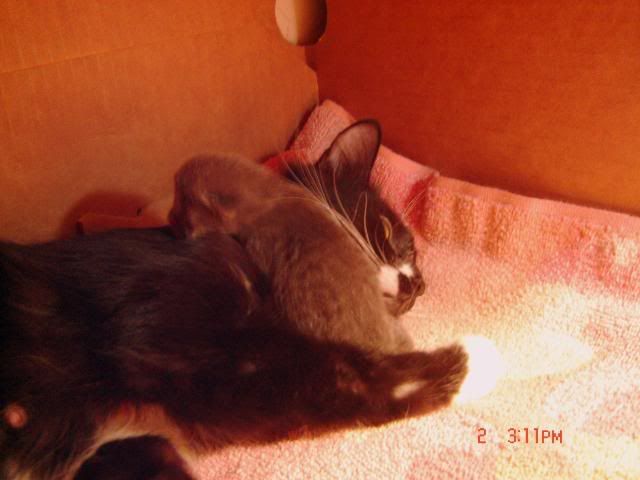 skeeter cuddling with her first born
kitty pile
another cuddle shot
my favorite one loves to have his/her picture taken <3
thats all for now, but im going to get more for sure!!