Hi!
I live in nyc with 2 kitties KittyGurl a 5yr old Tortishell (I originally named her "Jinx", but KittyGurl's what I call her in real life so it stuck) and Jaedi (aka perpetual chaos) a 2yr old gray tabby boy. I also have a 9 1/2 year old German Shepherd.
The only pictures I have online are a few shots I took during one of our feeding frenzies: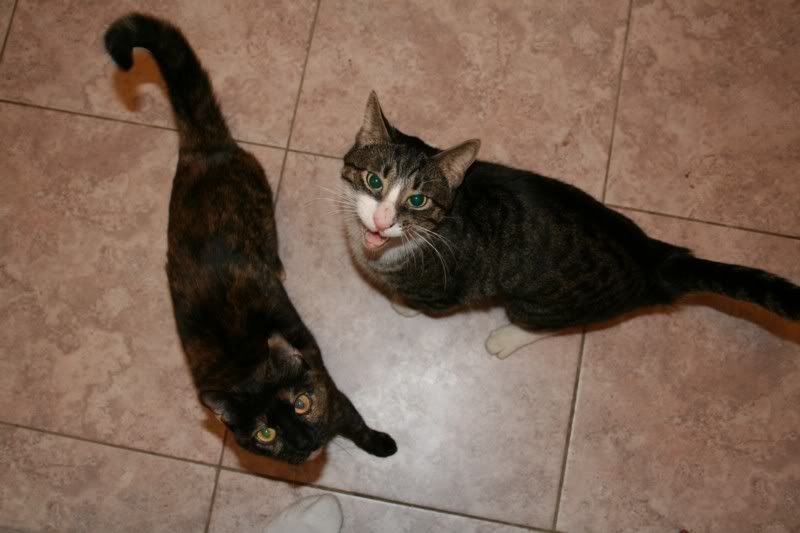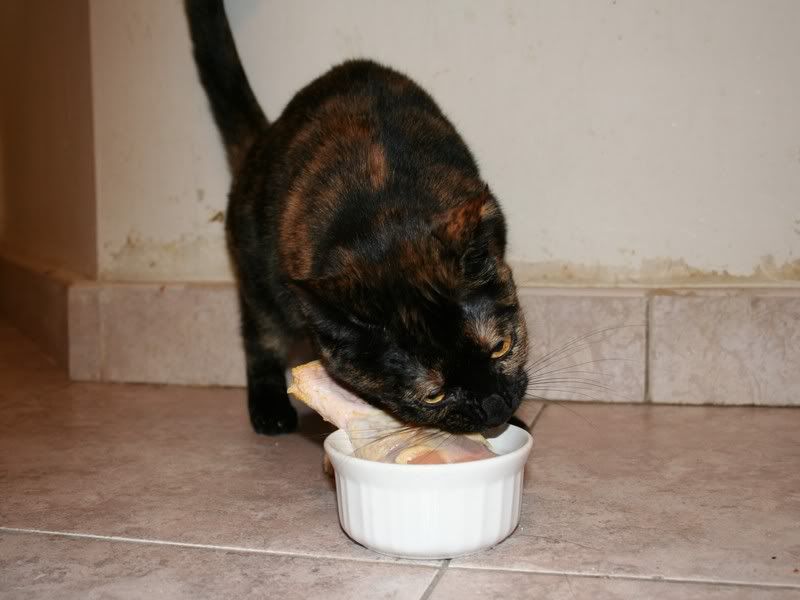 I'll be taking more now that I have somewhere to show them off.
What a HUGE forum! How could I have missed it? But anywho, happy to be here now!