My mom made the comment tonight that I'm too much of a "tomboy" because of some of the clothes I wear.
I wear alot of the vintage concert shirts that came out last year. I have AC/DC, Lynard Skynard, Poision and shirts like that.
I also have alot of the shirts that have funny sayings on them. Like I have one that says "Im not in a mad mood, I just don't like you"...
I don't wear sandles, or open back shirts. I wear blue jeans all the time. I think I own maybe 2 pairs of pants that aren't jeans.... One pair is a pair of pink camo capris and the other are black with drawstrings on the legs... can't explain them.
I wear tennis shoes and hiking boots alot.
I have never felt comfortable in a dress/skirt or even shorts. I ran track all through high school and have very muscular legs that aren't "feminine" to me.
This is a typical outfit for me
Or even this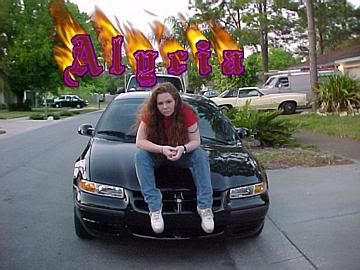 This has got me all self concious now
Anyone else out there like this?