Two wonderful things have happened in the last 24 hours - I got home and my package was waiting, and this morning my phone line was restored. So I had fun opening it and can now post as well!
First of all, thankyou for some unusual gifts. I have not quite worked out what the two very beautiful wooden cats are for - they seem too light to be bookends, but they look as if they must have some purpose besides being pretty. I also had popcorn, pomegranate body mist and lotion, a bookmark, a pack of notecards and a matching teatowel and scrubbing cloth - very useful. In a really gorgeous Santa bag were kitty gifts - a feather toy, a catnip fish, a roller toy and a pack of Kurlitoys, a sort I have never seen before, but Wellington ran off with the packet, so he must know what to do with them!
Here are the pix:
The first on the scene as the package was opened!
Ah, something for us - come and see, everyone!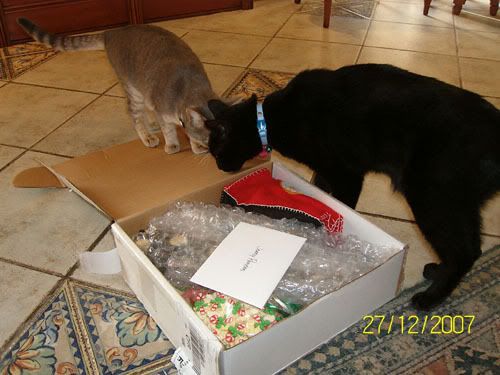 Biscotte joins the fun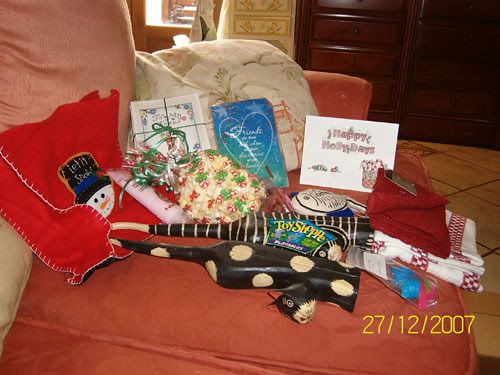 All the gifts on show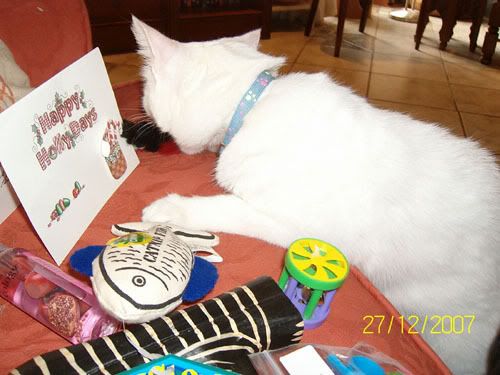 Persil says 'this is for me!'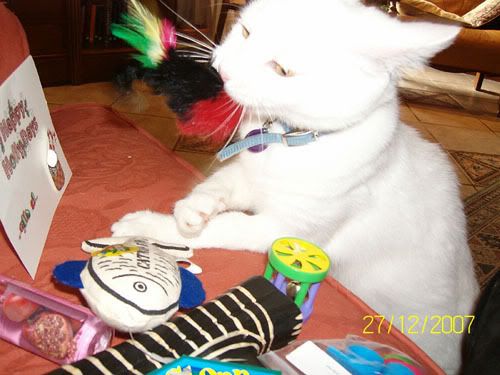 Definitely this is mine!
Still a hit, several minutes later.
I think I know who you are, SS, though thanks for the clue in the card. I shall PM you first.