So, the kittens will be 6 weeks old tomorrow, they are progressing really well.
I went away last week, and I came back to find the kittens using the litter tray, although today someone has had a little accident on my carpet!!!
They are all eating solid food now, although still nursing of course. Pixie's the one most interested in the solids.
Pixie is definately a mummy's girl, she follows Ziggy everywhere, so I'm really glad I'm keeping her. Lola has become attached to me though and keeps curling up on me and going sleep. But she's only going to my neighbour so I can be round her for the first few days when she leaves.
They've all socialised with us humans really well and come out to play when I get home. They also 'hunt' us. It's really cute.
I think Diego and Lola will definately have long hair, Pixie short-hair, and I'm not yet convinced about Links, possibly long.
Enough babble, here are some new pictures taken today:
First up is my Princess Pixie and my Baby Links (my two keepers)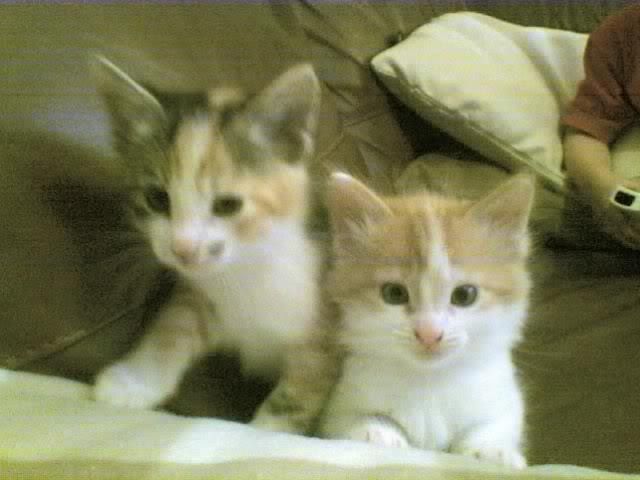 My Pixie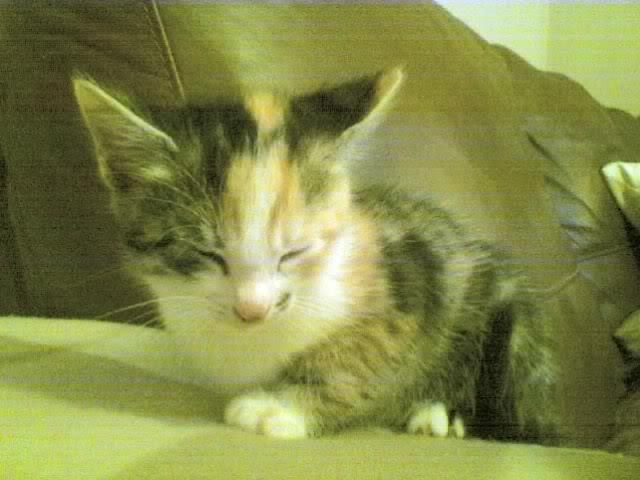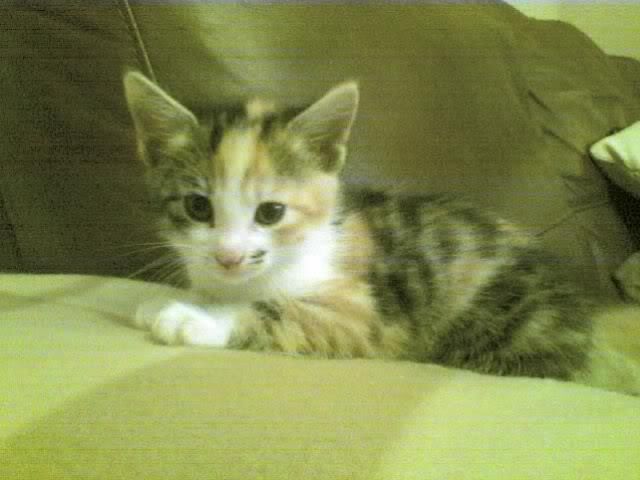 This one wasn't taken today, but I have to show it: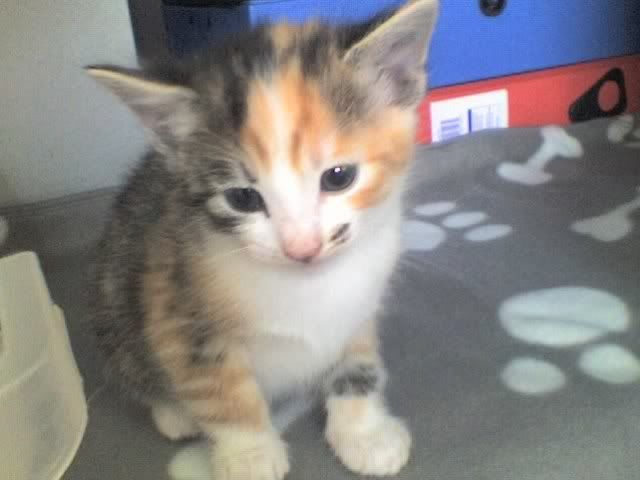 Next is Links and Lola
Links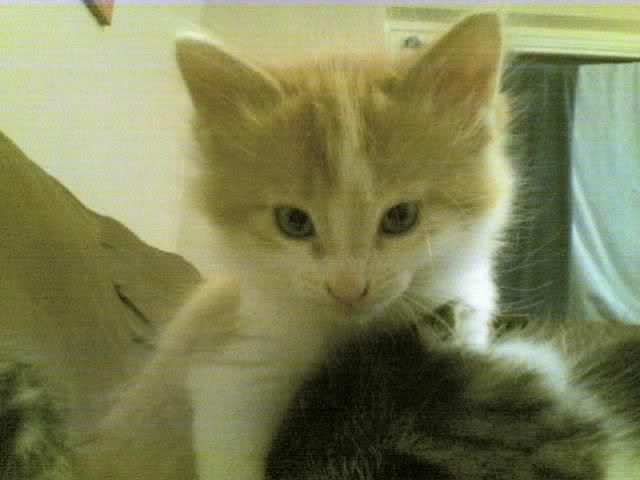 Lola. Her eye is still a bit weepy. (I forgot to clear the gloop)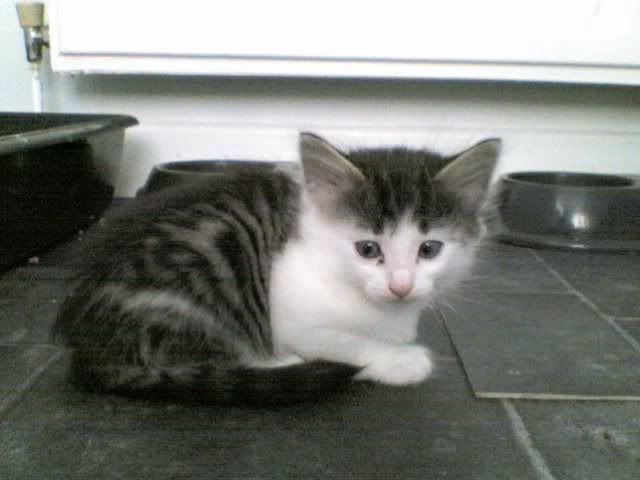 Diego