Well, I went down and picked up the paperwork on the restraining order and was going to pay the $93.00 citation I got for Tiger last month
while I was there.
I gave the lady a copy of my paperwork for Tiger and she couldn't find anything in the system. She told me to go to the other courthouse across town. So I did.
They too couldn't find anything and told me to go to Animal Control and get a copy of thier paperwork and bring it back.
While I was waiting for the officer to come out to speak to me I was playing with the kittens.
The officer came out and told me that because something the officer who issued the citation had done wrong on the paperwork, that I didn't have to pay it!
I guess he listed the pick up address as mine and also in the wrong place on the papers, they couldn't press the issue!
She hugged my shoulder, and said "Now, adopt a kitty and have lunch"
I came soooooooooooooo close to adopting a little calico girl but I know I'm at my limit
I did fall in love with a dog by the name of Wichita. He was a Rottie Mix and was the sweetest thing ever! He would stand on his hind legs and lean against the corner of the cage wanting me to pet him
If Jake wasn't dog aggressive I would have brought him home in a heartbeat!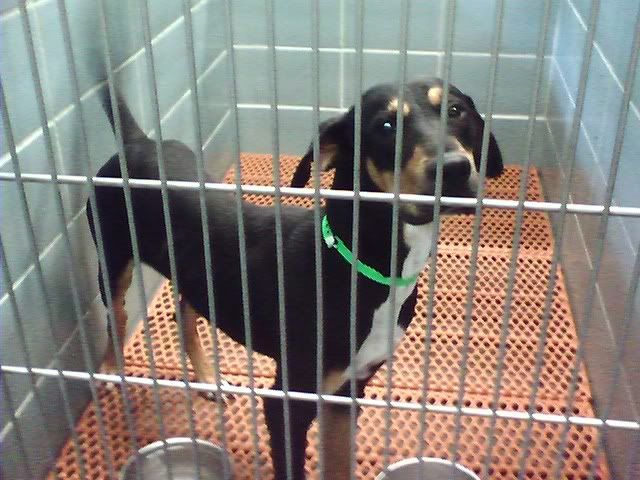 I am calling everyone I know around here and encouraging them to adopt Wichita!
If anyone is close by me, please take him in! He's pure sugar!