Hey guys! Sorry I haven't kept you updated like i said i would, i've been really busy.
Libby had her babies 3 weeks ago now and everyone is doing fine
She has 7, 5 are male and 2 are female. They are all black apart from the 2 girls, one is tabby and the other is black with white and ginger patches on her face
. There is one male one who isnt doing very well, he hasn't been thriving since he was born and hasn't put on much weight at all, having 6 brothers and sisters makes it hard for everyone to feed i think so the vet said the best thing to do is when he's not feeding from Libby he should be hand fed with Lactol from a bottle. He is also finding it difficult to walk on his right back paw but he's getting better slowly. The 2 girls are dont have tails and 2 boys only have half tails but we were expecting something to be wrong seeing as it was such a big litter and there was a possibility they could have been inbred. They are fine though and have started coming out of there cage and running around the room playing and exploring
They're soo cute! I have a few pictures to show you:
The day after or the day they were born (cant remember lol):
More recent picture: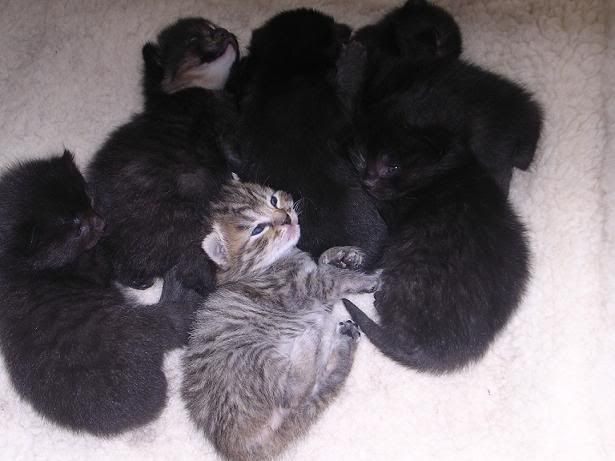 Lilly trying to be like Daddy :P: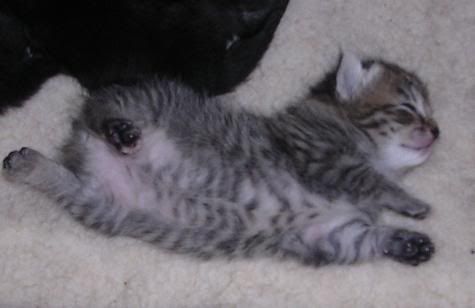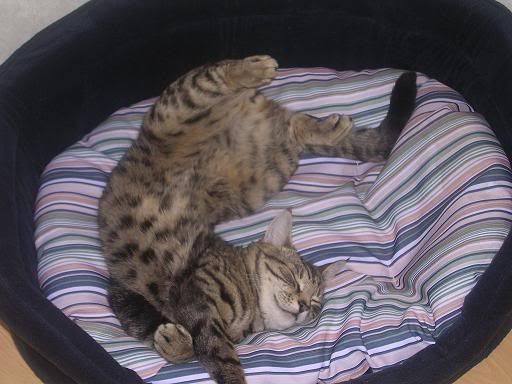 Lilly: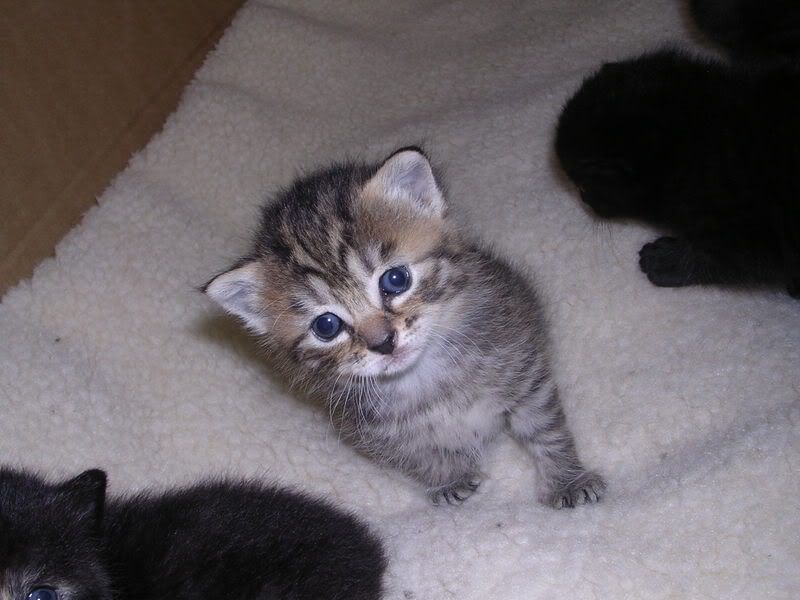 Cassie/Pumpkin/Haven't got a proper name for her yet lol: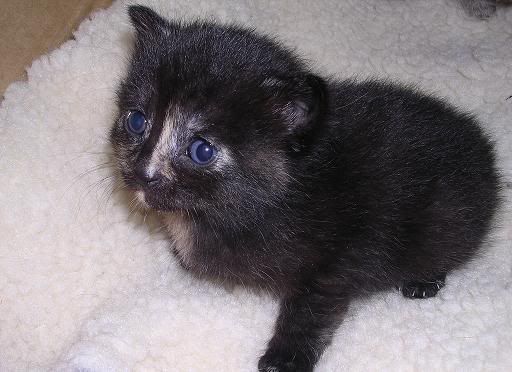 Stewie (Mums favourite, the playful one!):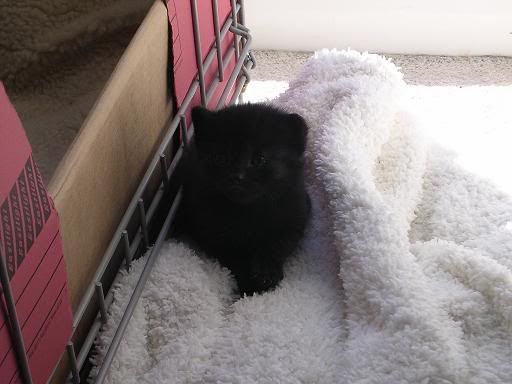 :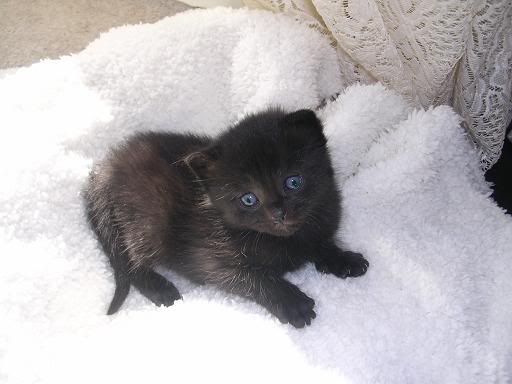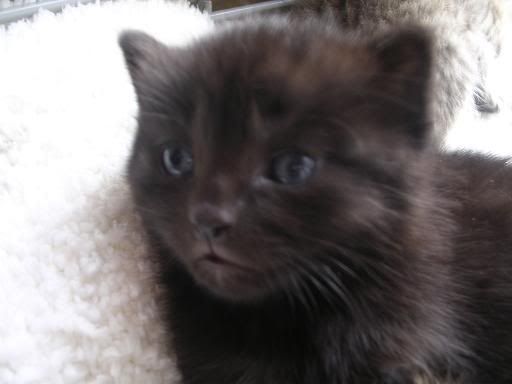 Thats it for now but should have pictures of the rest up by the end of the week
Byee!