Just wanted to post some new pics of my sweet baby.
He like being on my desk
Trying to get comfortable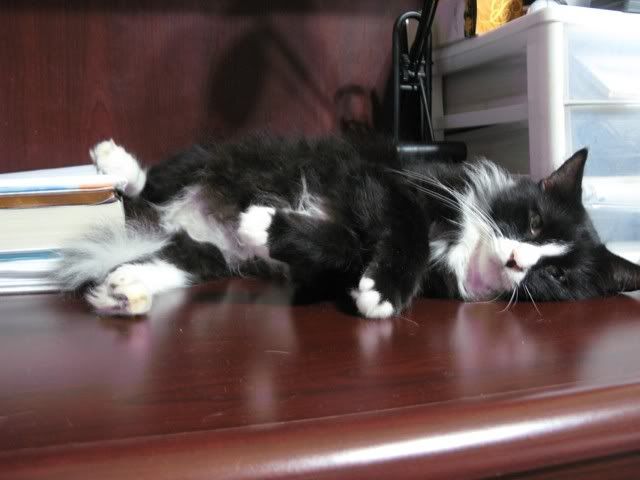 Ma, could you please move all these books?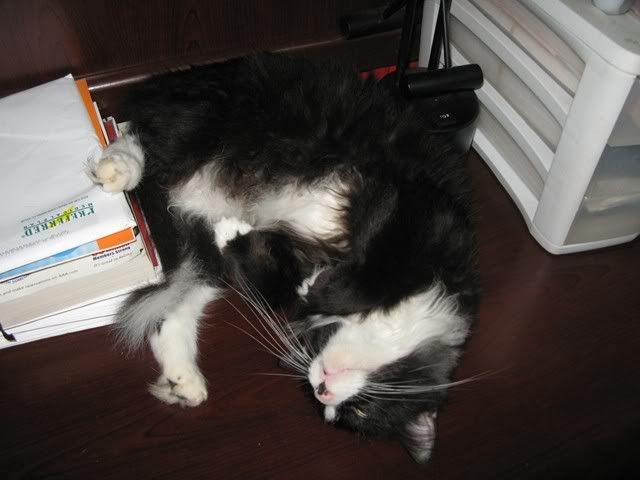 Pretty please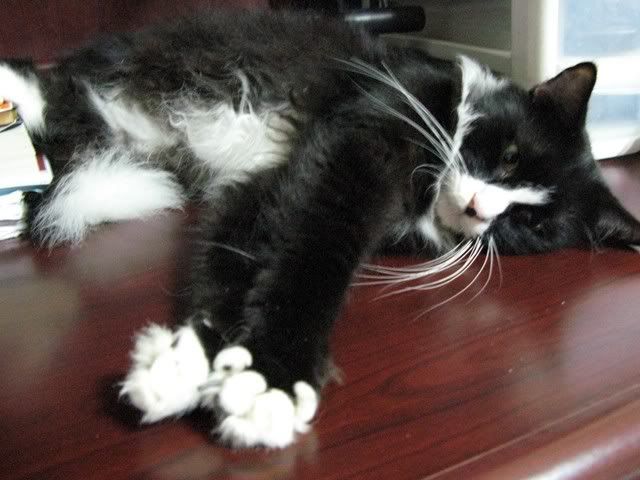 Move them or you're done taking pics!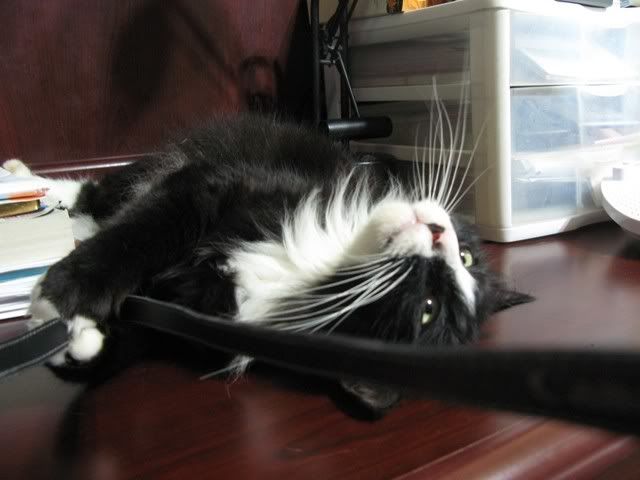 A few minutes later he fell asleep.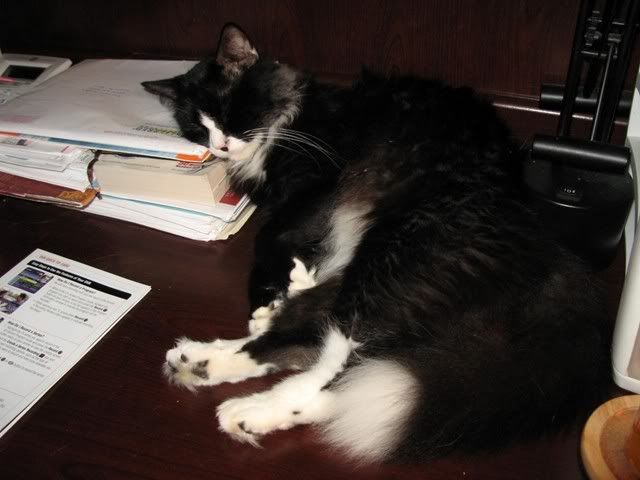 and then I took out the laptop!