I love to make wreaths, I've only made 2 though!
This is one I made today for fall! I wanted to share it with ya'll and if anyone wants to know how to make it I'll tell ya, it is super easy!!
This is what I started with, $20 worth of supplies from the craft store!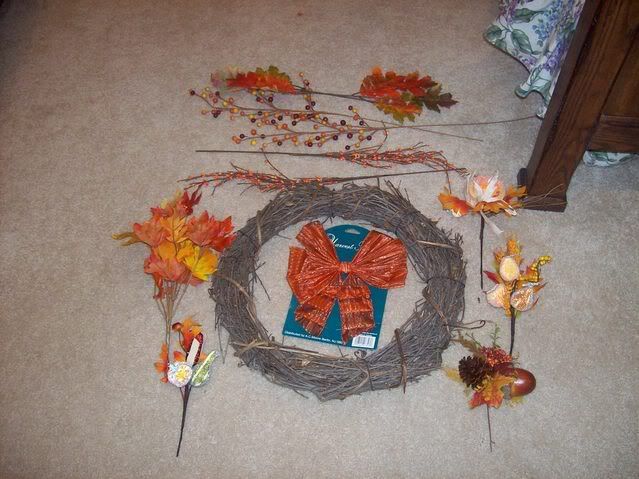 Okay, we are getting somewhere...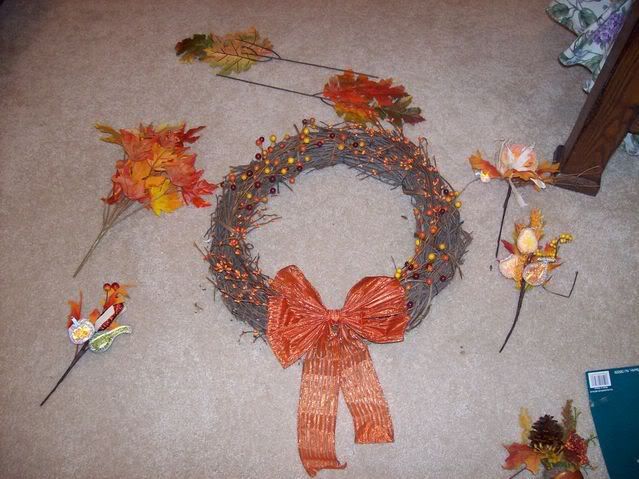 And... Voila! This is my finished wreath!!