I've been meaning to post these for a while, so here they are.
Sorry not all of them are terribly clear- Photobucket somehow diminishes the quality of my pictures, and so does the translation from Photobucket to forum.
Sleepy.
Molly paws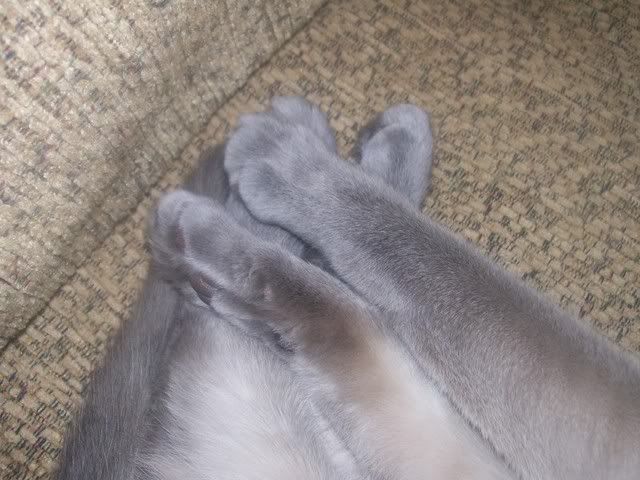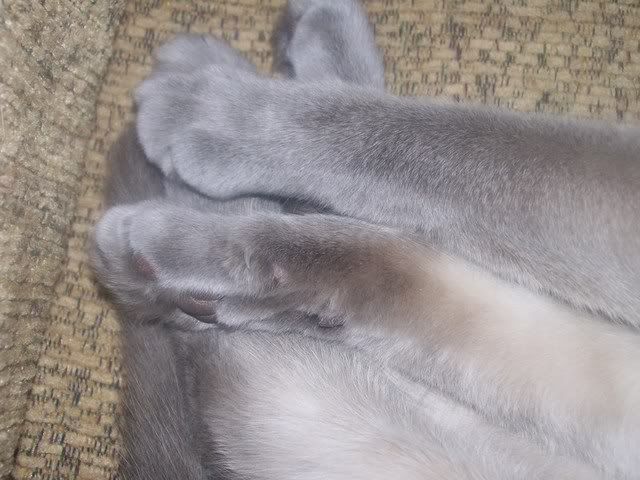 Sleepy girl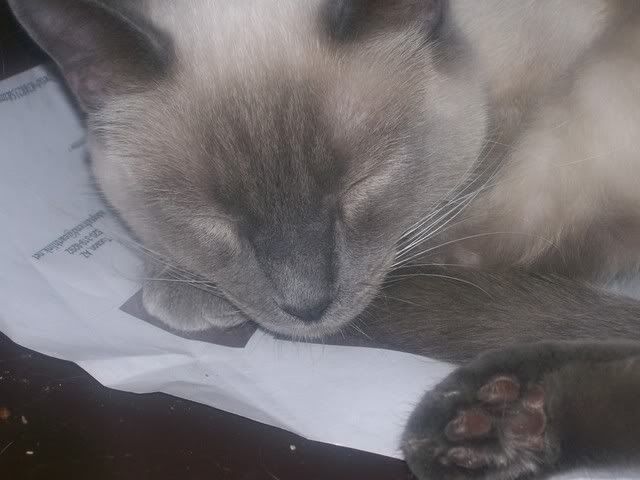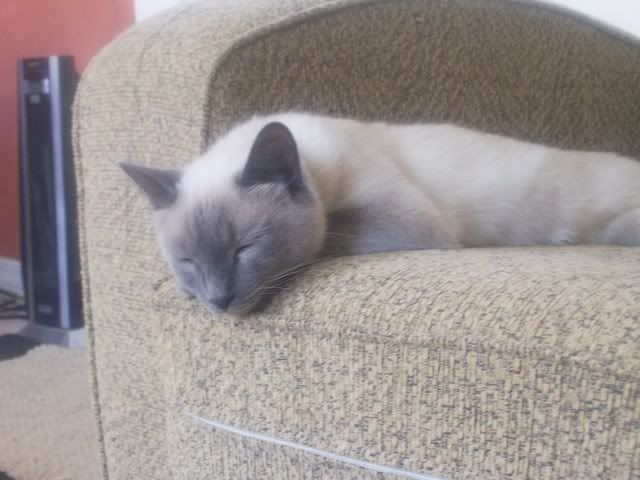 Polly with her signature puzzled look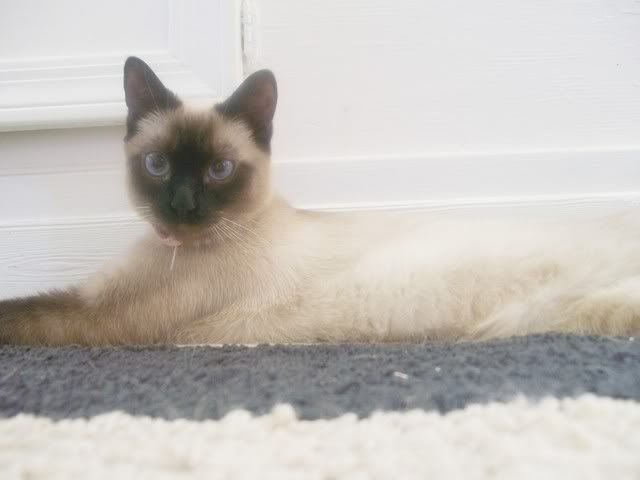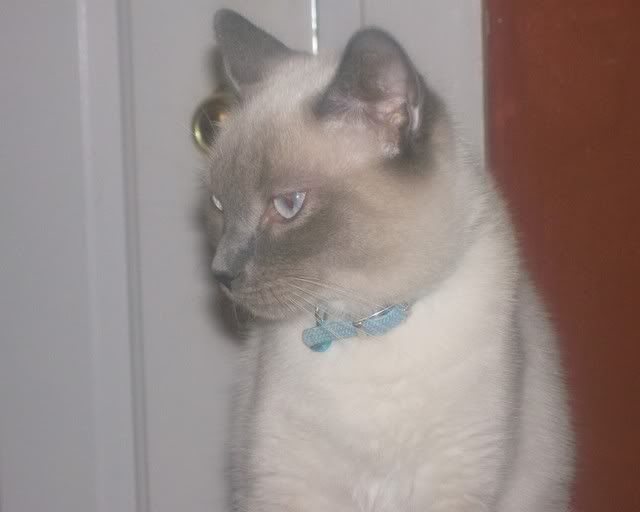 Hangin' out.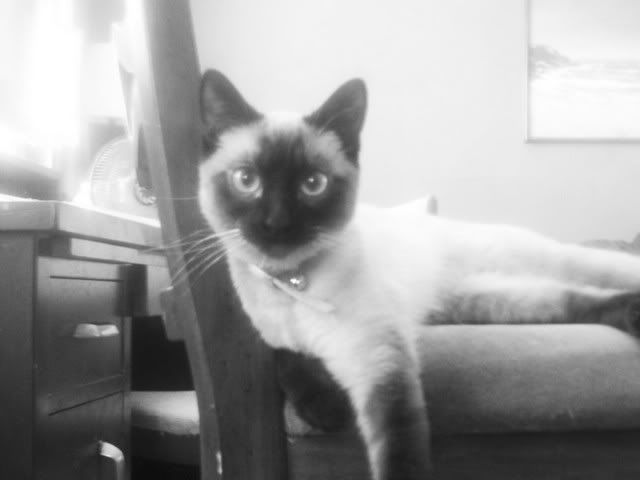 I posted this picture the Siamese thread, but it's here, too.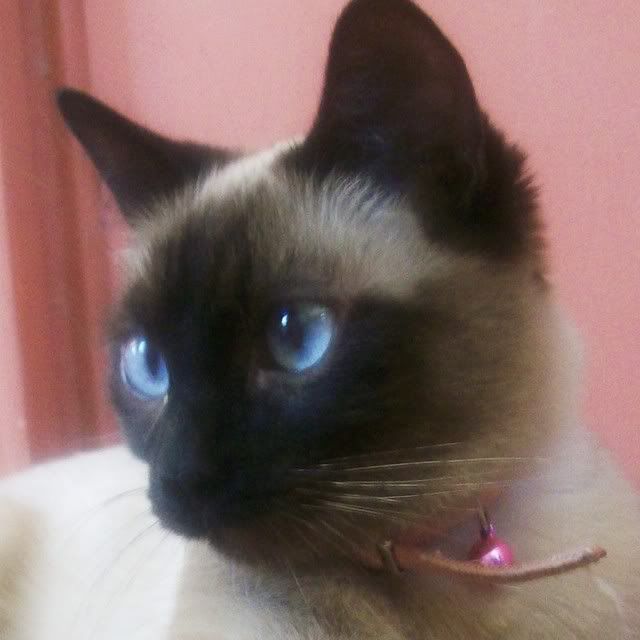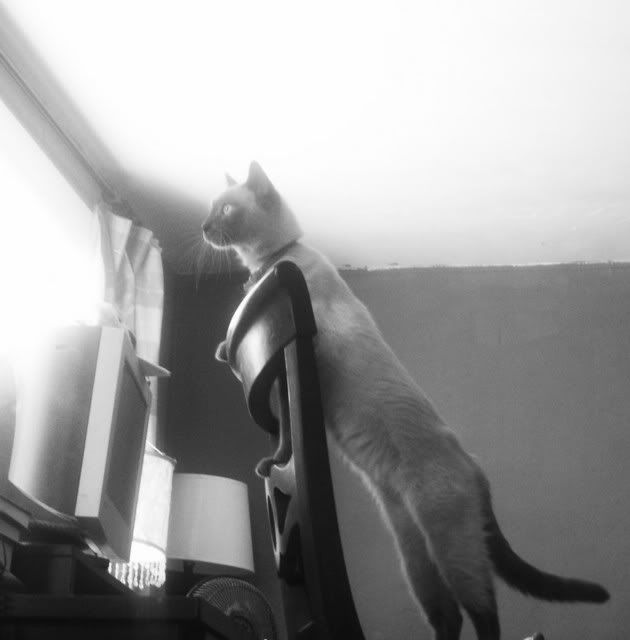 Sorry, there were quite a few. That's all!