Long story short, As a friend was leaving my house on Saturday, I stepped out on the carport w/her and we kept hearing a cat crying, not crying, screaming. We proceded to walk down the driveway and across the road and it kept getting louder and louder the closer we got. I thought at one point we had lost the sound after a vehicle passed (we live on a busy highway). We realized we had gone to far and came back toward the house and I stopped!! Called, kitty kitty, and this lil fella came wondering down the hill to me!!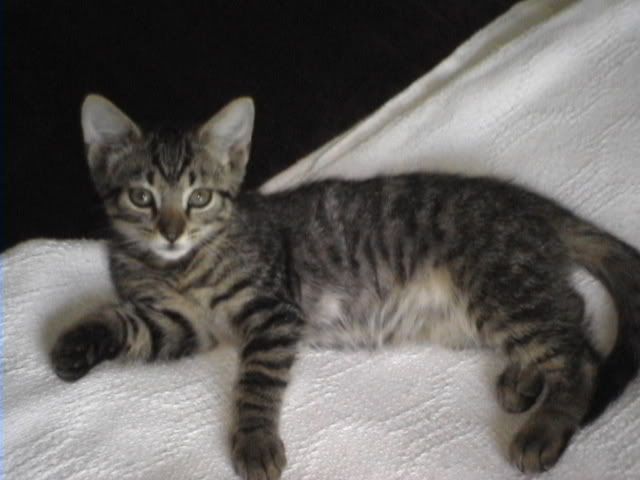 Isn't he the cutest thing!!


Any guess how old he is?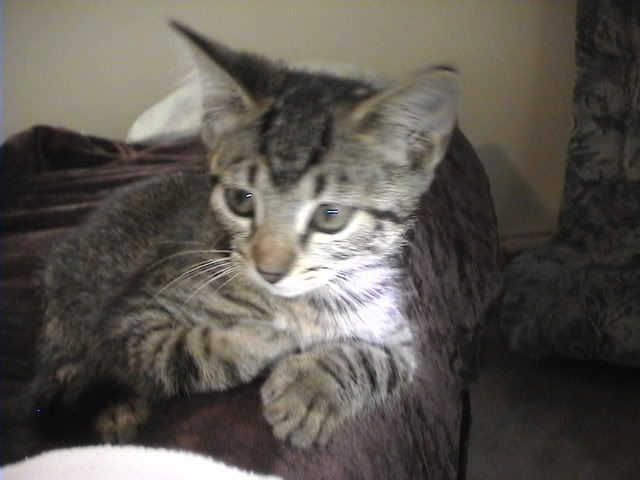 You can tell he has been socialized, he came right to me. He was so hungry. I brought him into the house, fed him, bathed him and Frontlined him. He was checked at the vet yesterday, with a clean bill of health, vet guessed him about 4 weeks old. He was probably pitched from a passing vehicle.
People just throw them out the windows like trash, that just makes me so angry. I just don't get it!!
How could someone be so cruel??

Anyway, my son wanted to keep him as his, so he named him Prince. Now, I am up to four!!
He sure is a handful, but I love every minute of it!!