Every time I see them I do. It's like a wonderful disease or something.
Look at the little black dot on his nose!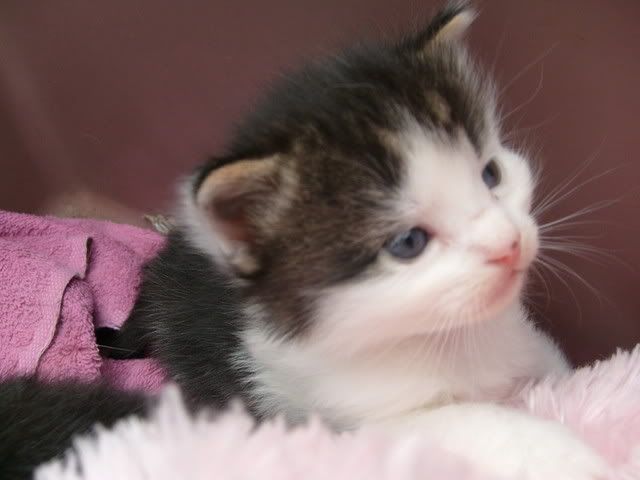 And the half-black bottom lip.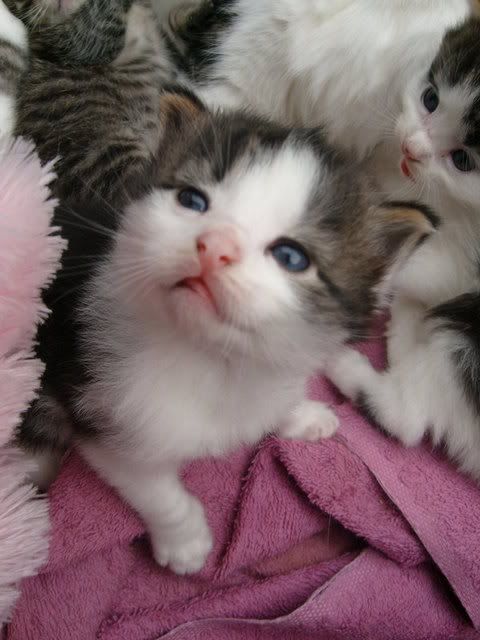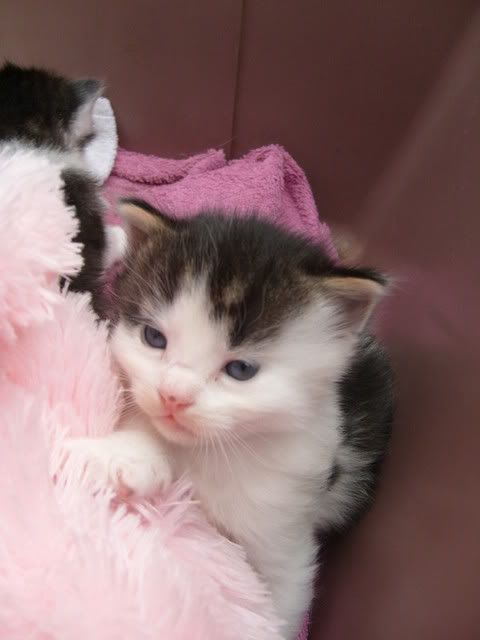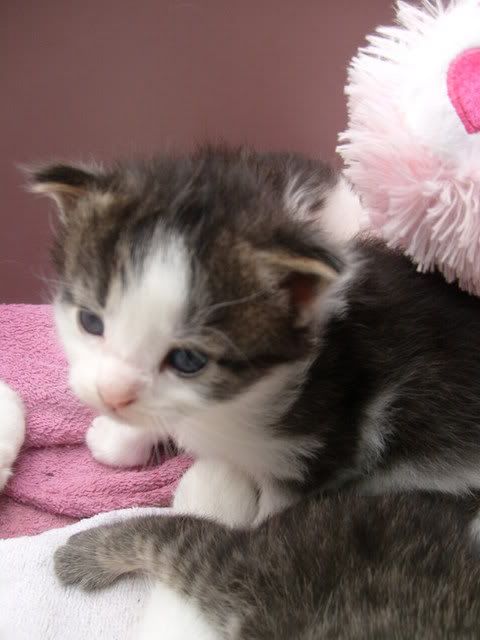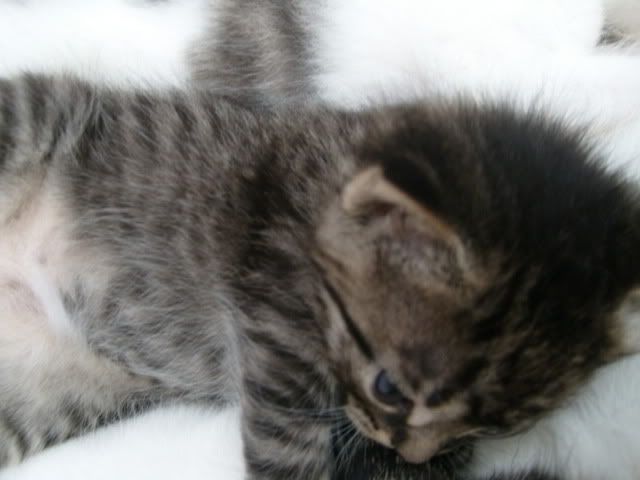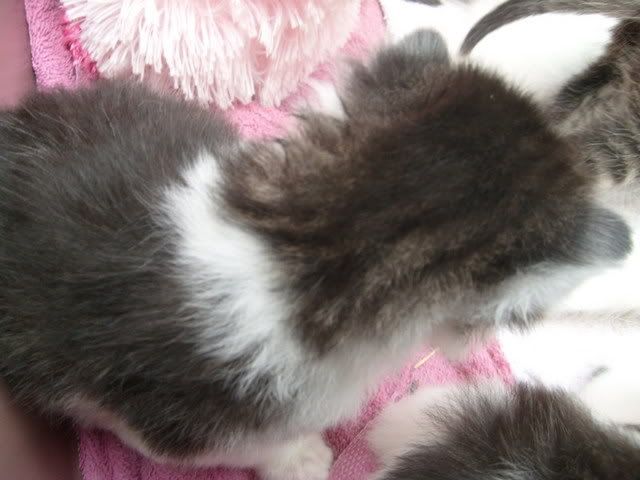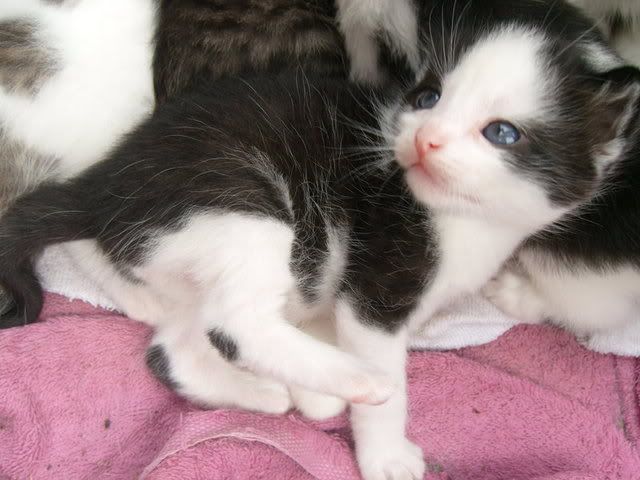 Family Picture...and excuse the dirty towels, I took this before I rbought them down to the wash!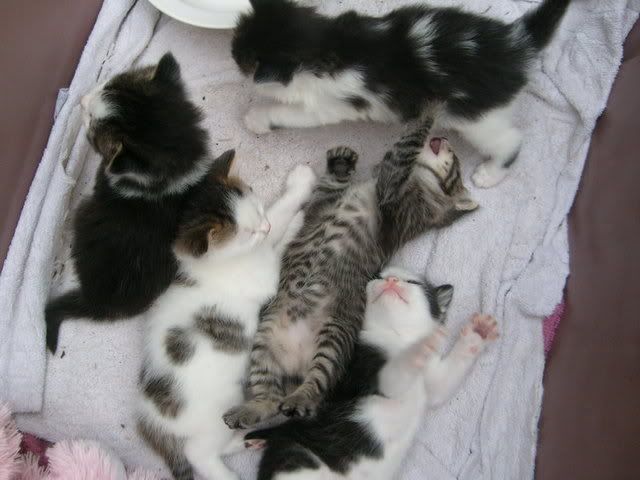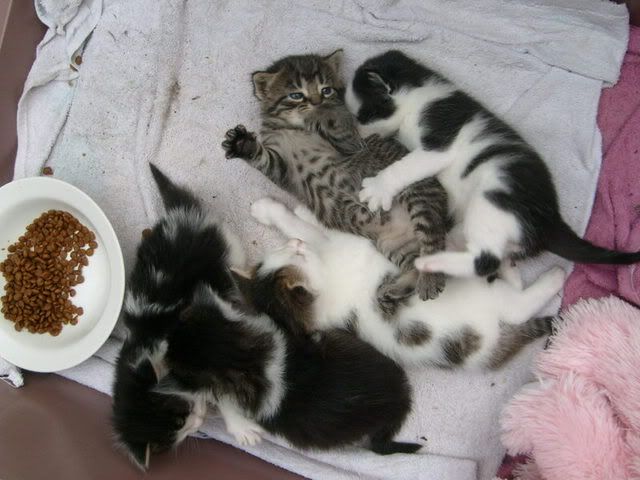 Oh, and does anyone know what it's called when a kitten is marked like a tuxedo cat but has stripes on it's forehead? Is it a dilute version of that color?