Tiger and Angel are already about 5 months old! And they've both gotten a lot bigger, well, Tiger mostly. Here's some updated pictures, in chronological order too!
First bath!
Tiger thinks his leg taste like chicken.
Angel, the little bath time demon.
She
hates
water!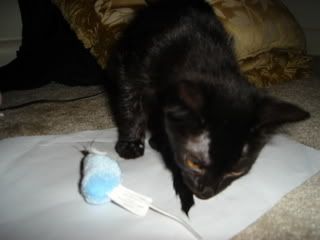 Yesterday...
Grocery bags! (We recycle them after they use them!
)
Tiger likes them the most.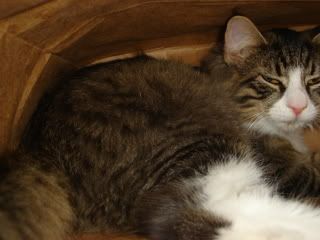 Today...
Er, Tiger, you don't fit anymore.
He still wants those belly rubs.
Wanted to snap a pic of his ever-fluffing tail.
And can't forget about Angel!
Yay! My first yawning snapshot!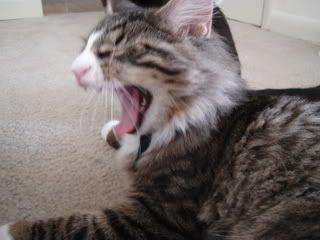 And now for a couple of 'pose' shots.
Eek! They were so small and grew up so fast!