I take so many pictures of Sash, although he tries to turn his head and close his eyes in every picture!
I thought I would share some of his most recent pictures here with everyone, at least the pictures where his eyes aren't closed...it's so hard to get him looking at the camera anymore since he hates it!
Enjoy!
My cutie pie
Enjoying his sunshine
I can't believe it! I actually got him to look at the camera!
His favorite place to sit
Stop taking my pic mom!!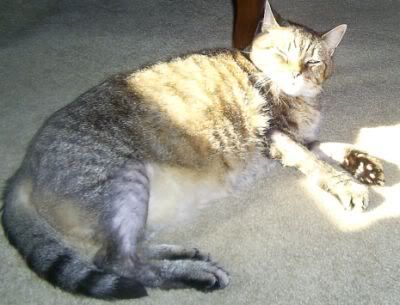 I just love our new pink bedspread
I'm so happy this photo session is over!!