It occured to me this morning that I have a full cast of characters
Meet Snow White and her seven dwarfs. There is even the wicked queen.
First Snow White. A pure princess this one is.
Meet Sneezy. Seriously. He sneezes all the time. He has been vet check and has no issues. He just sneezes.
Now meet Bashful. A little kitty of the quite skiddish nature.
Here is Doc. He is everyones best friend. He likes to make strangers feel welcome.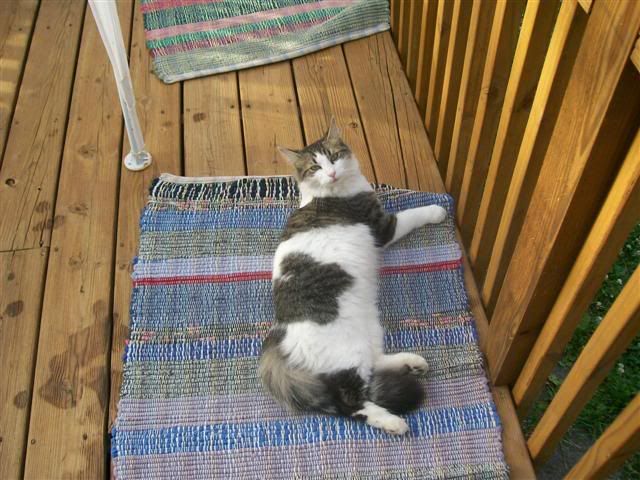 This is Dopey. La la la la walk into the wall. She is a pretty kitty though.
And Happy. She is a very mellow kitty that likes to play and have fun. She never holds a grudge.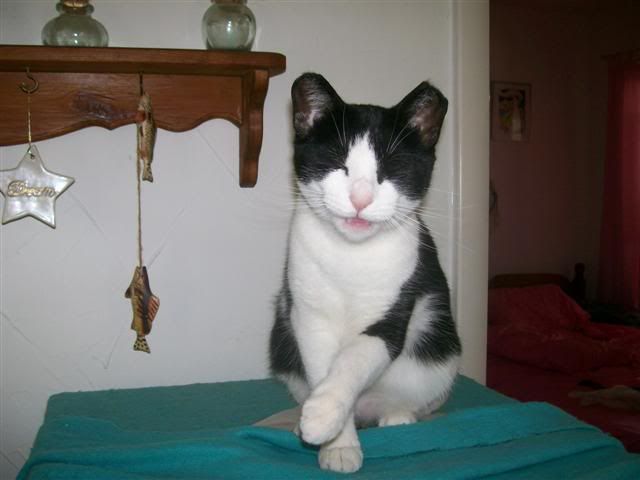 Meet Grumpy. This is the moodiest cat. He has no sense of humour what so ever. All business.
Here is Sleepy. He does not look for a place to sleep. He just sort of splats on the ground.
And last but certainly not least is the Wicked Queen.