Here's my Whoodle (or so we think) pup we "rescued".
Okay, so maybe we specifically didn't rescue him....
but we did buy him, and the people who were fostering him said the humane society found him wandering alongside the road. That qualifies for at least rescuing half of him, right?
His name is Shaggy, we've had him for three years, and he's got a few...well, problems. Problem number one: he can't hear very well. Problem number two: he can't see very well. PRoblem numer three: he sleeps on my pillows even though he KNOWS he's supposed to sleep at the foot of my bed on a his blanket.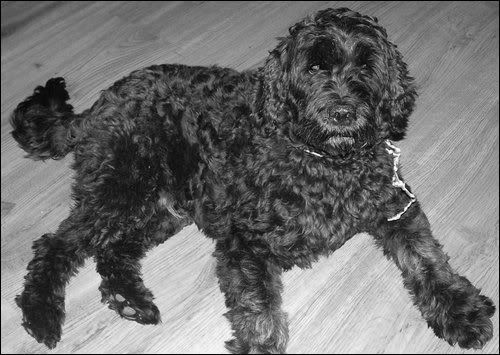 Right now he's got a haircut and he looks much andsomer. I'll take a picture and hopefully post it later of him post-groomer visit.