This only happens when it rains and only withen the last 8 months.
The way the bark is on my tree it looks like an alien with a pitchfork!
And if you look to the right of the "alien" it looks like a ghost.
Everyone thought I was crazy but when my mom was over tonight she seen it too so I just HAD to post pics of it!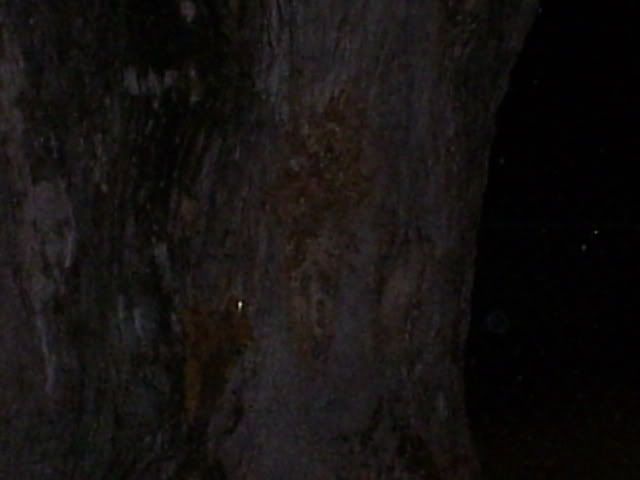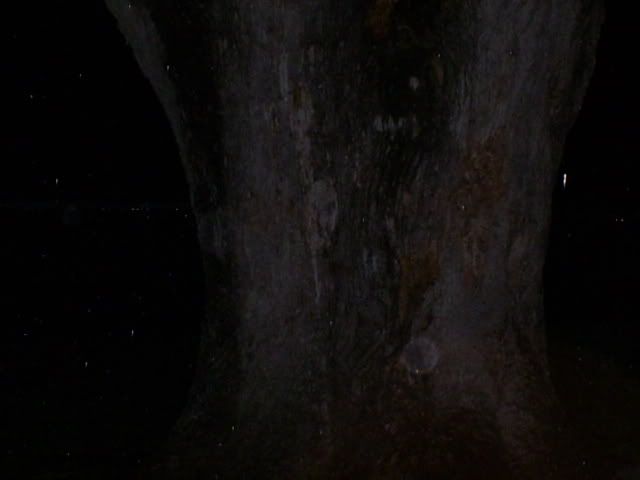 Please tell me you see it too?