Girls first...here are Lady Chirrup (see my sig) and Ragamuffin! Lady is the tabby, Ragamuffin is the black and white.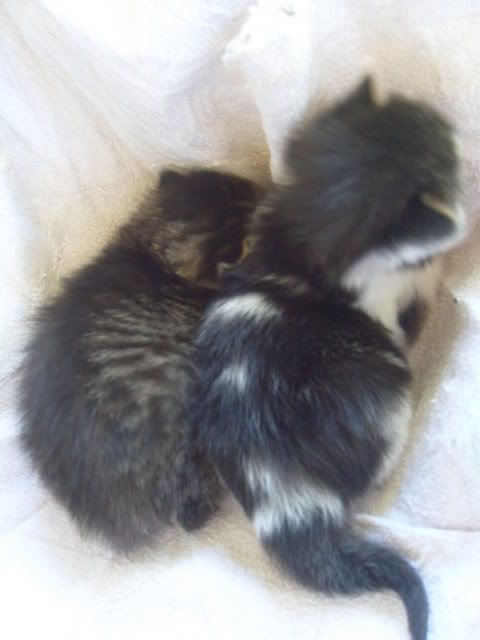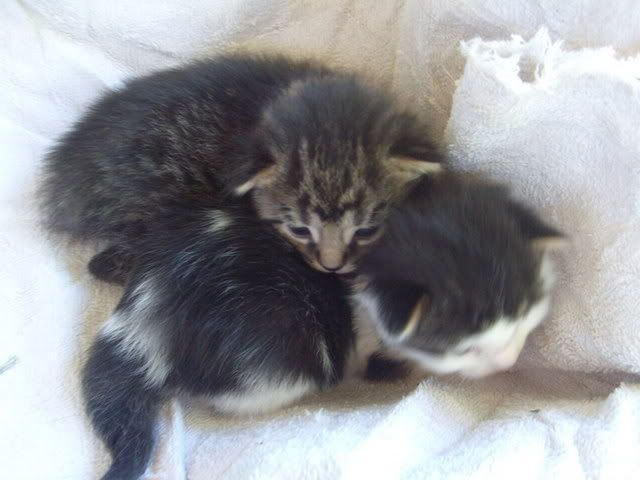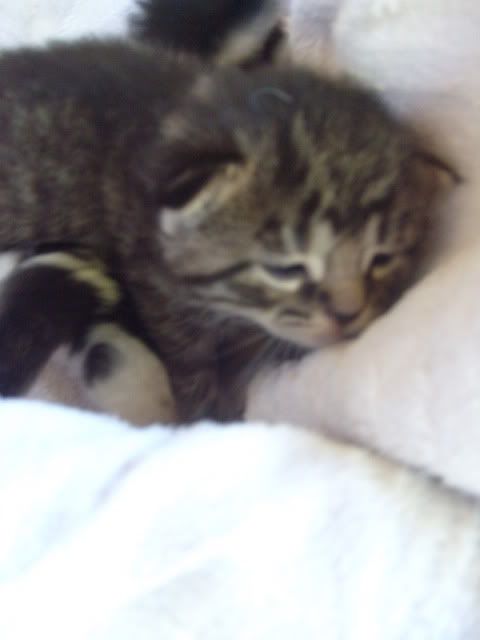 The boys. The pure black and white is Viking, the one with the faint striped markings on his head is Sunflower. The mismatched little white and tabby kit is Ditto. And look at Sunflower's half-black bottom lip...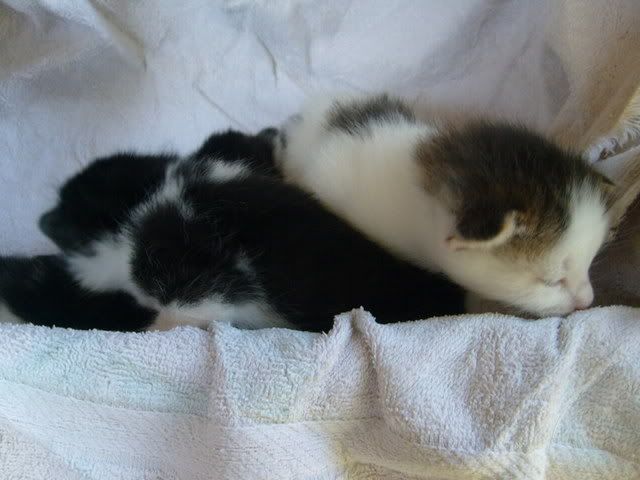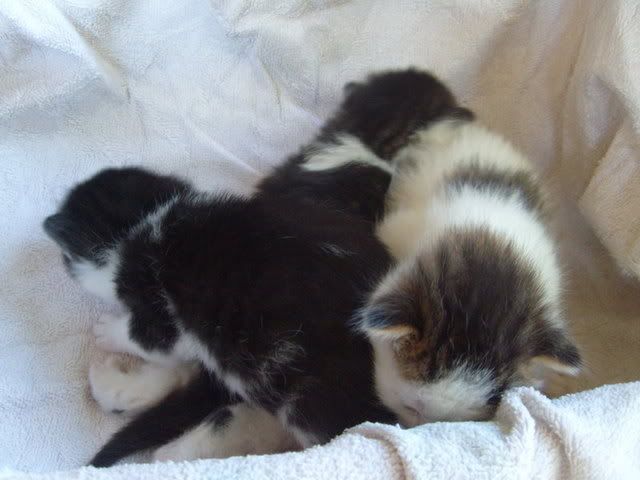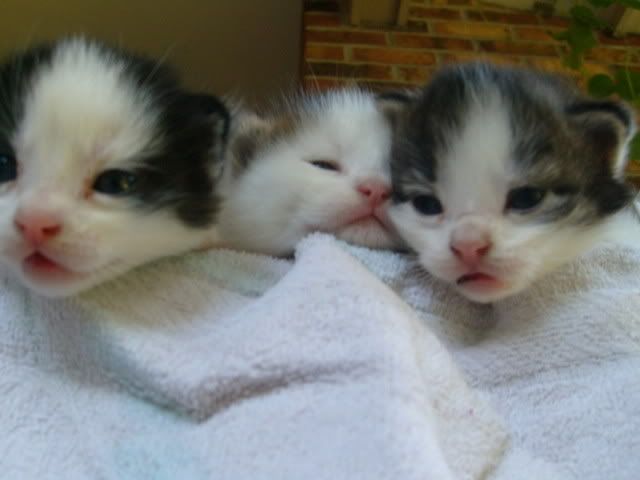 Uh oh, where did Viking go?