Meet the infamous Kinky.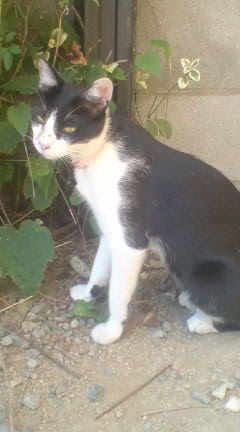 "Make sure you get my good side."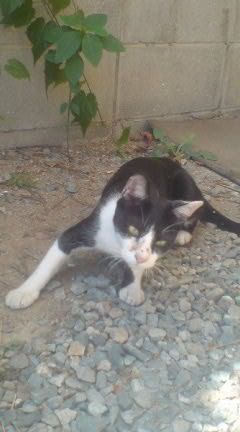 "If she comes one step closer, you can kiss my furry but goodbye."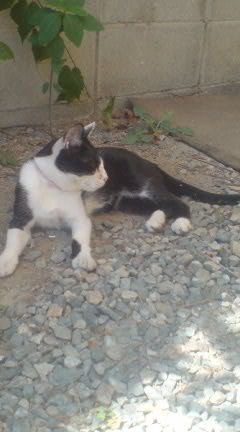 "what was that noise?"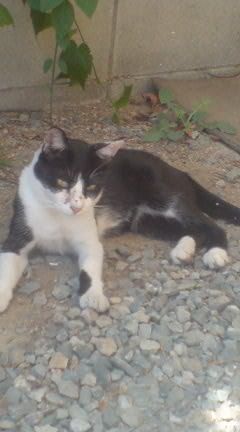 "Dude, did you see that!!???"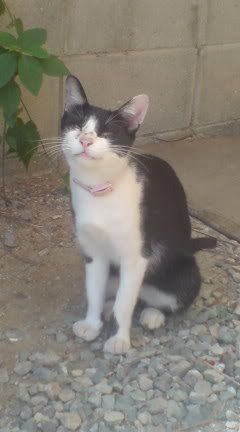 "M-O-U-S-E"
For those of you that followed my S.O.S thread some months back, you know who Kinky is. Well today is the first time I have seen her in, I think well over a month.
Anyways she was lying in the carport of my I/L's place, so I asked her if she wouldn't mind posing for me, and as you can see, she had no problem at all.
The last one is my favourite. Cats eat mice so she said mouse, not cheese
The pics were taken on my cell, hence the poor quality, and the shutter speed is too slow.
Anyways yeah, I got her good side today, she is very beautiful, nothing a visit to the vet, some meds and a lot of TLC wouldn't fix. I wish I could look after her, but I can't. Thats an arguement I will never win with the wife.I was allowed Ryu coz he had no one to feed him or take him to the vet etc. Kinky is fed, so that make her owned, even if she isn't taken to the vet.
Her face shows signs of lots of fighting, if those recent scratches weren't there, she would be even more beautiful.
Well thats my picture sharing moment over. I hope you like them.